banana bread cookies
banana bread cookies with chocolate chips and brown sugar frosting
baked in May 2015
yield: 48 cookies
prep time: 15minutes
cook time: 12 minutes
difficulty level: medium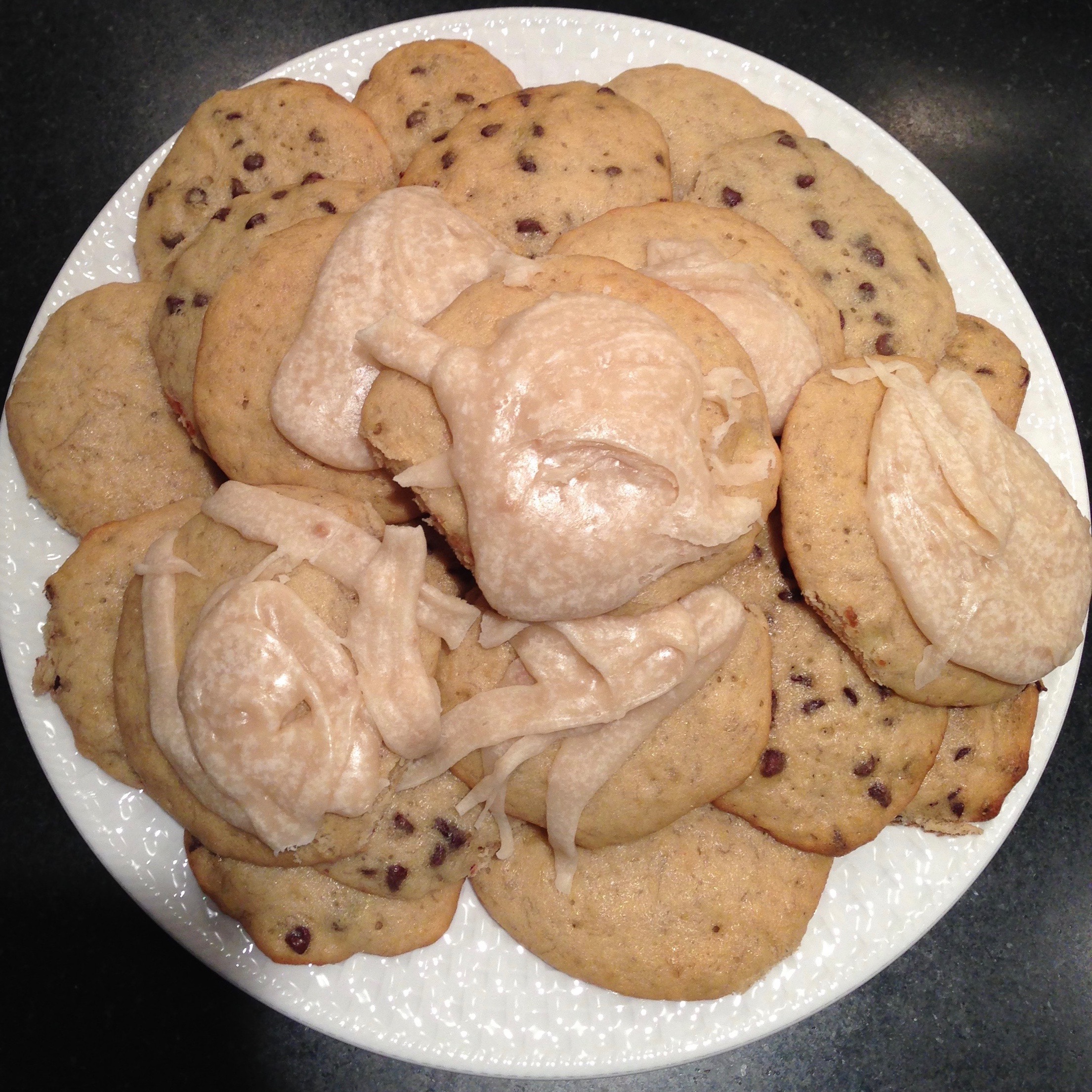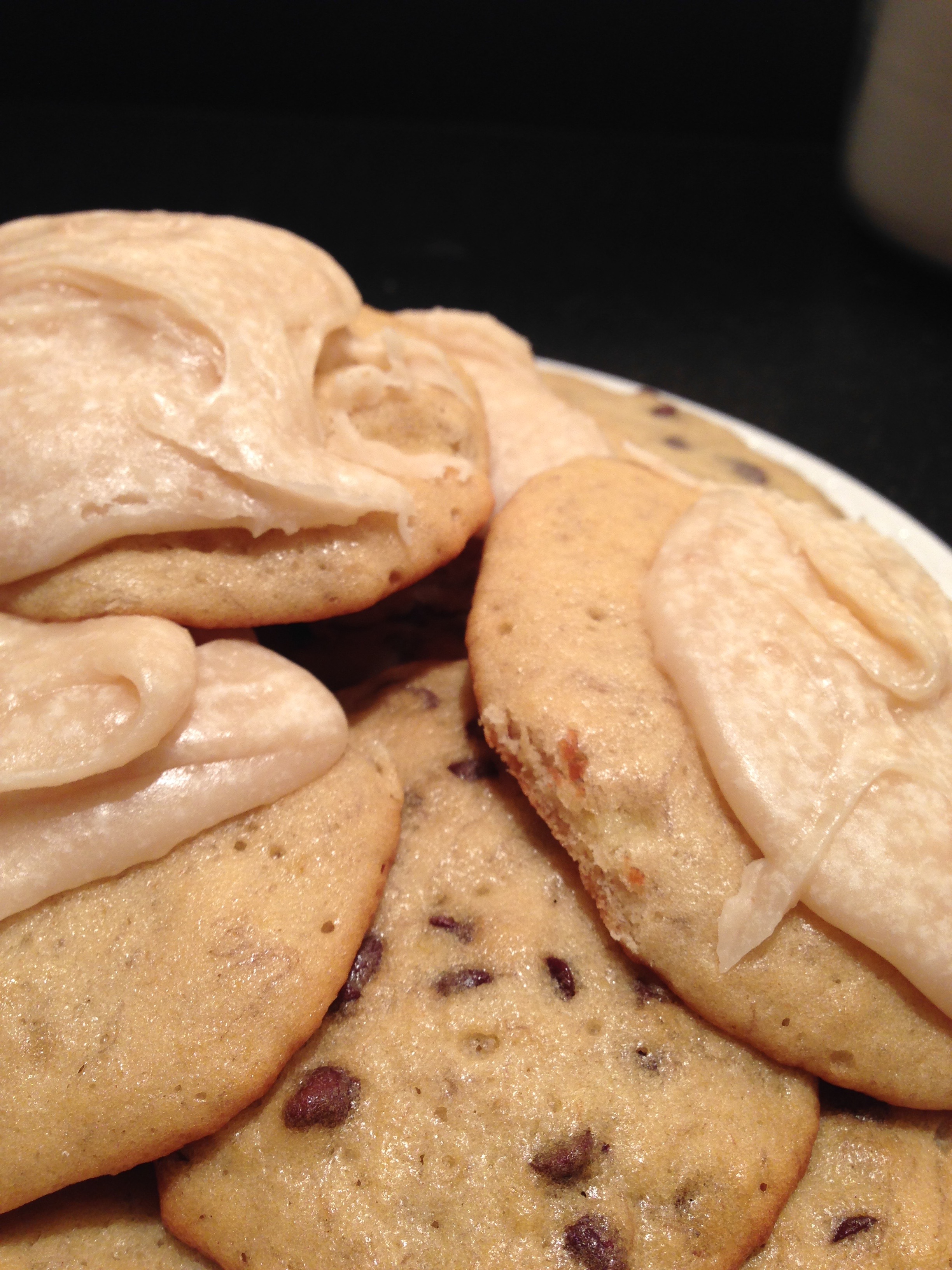 Ingredients
Cookies
3 large, ripe bananas
1 cup granulated sugar
1/2 cup (1 stick) unsalted butter
2 eggs
1 teaspoon vanilla extract
2 cups all-purpose flour
1 teaspoon baking soda
1/4 teaspoon salt
1 cup semisweet chocolate chips
Frosting
1/4 cup milk
1/4 cup (1/2 stick) butter
6 Tablespoons brown sugar
1/2 teaspoon vanilla
4 cups powdered sugar
Directions
For the cookies:
Preheat the oven to 350°F and line a cookie sheet with parchment paper.
Beat together the butter and sugar until light and fluffy, then add your eggs, vanilla and bananas.
On low speed, mix in the flour, baking soda, and salt, until just combined.
Stir in chocolate chips.
Drop by teaspoonfuls onto your lined cookie sheet, about 2 inches apart. Batter will be very wet - don't worry if you aren't able to form the dough into balls.
Bake for 12 minutes, until the edges begin to turn a light golden brown.
For the frosting:
Scald the milk in a pot.
Add the butter, brown sugar and vanilla
Bring to a boil on a medium low heat.
Stir fast and heat slow as you add in the powdered sugar to avoid chunks.
Spread frosting over cookies with a wooden spoon.
Nutrition
Total calories: 6,785
Calories per cookie: 141