christmas shortbread cookies
mini shortbread cookies with christmas sprinkles
baked in December 2015
yield: 48 mini cookies
prep time: 20 minutes
cook time: 15 minutes
difficulty level: easy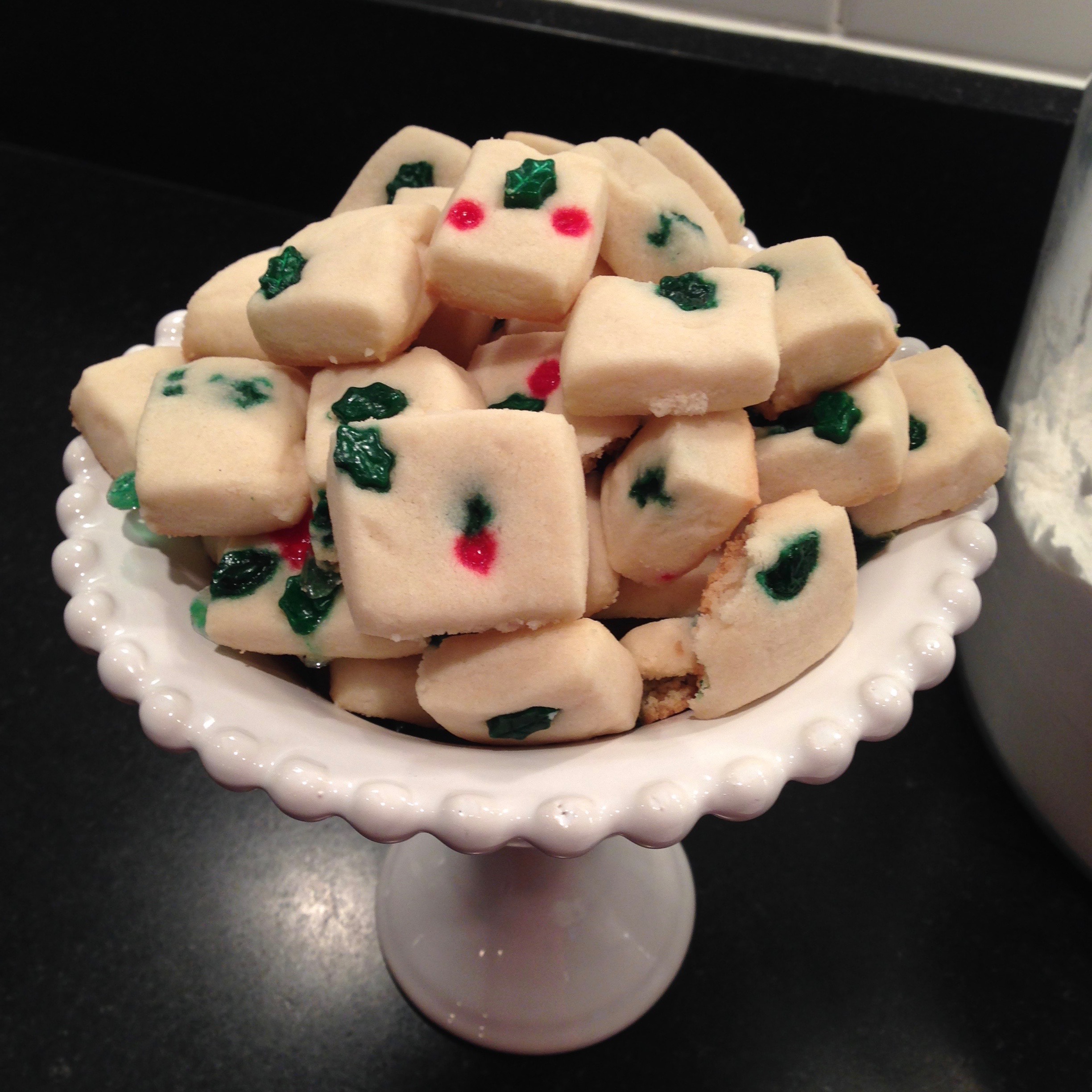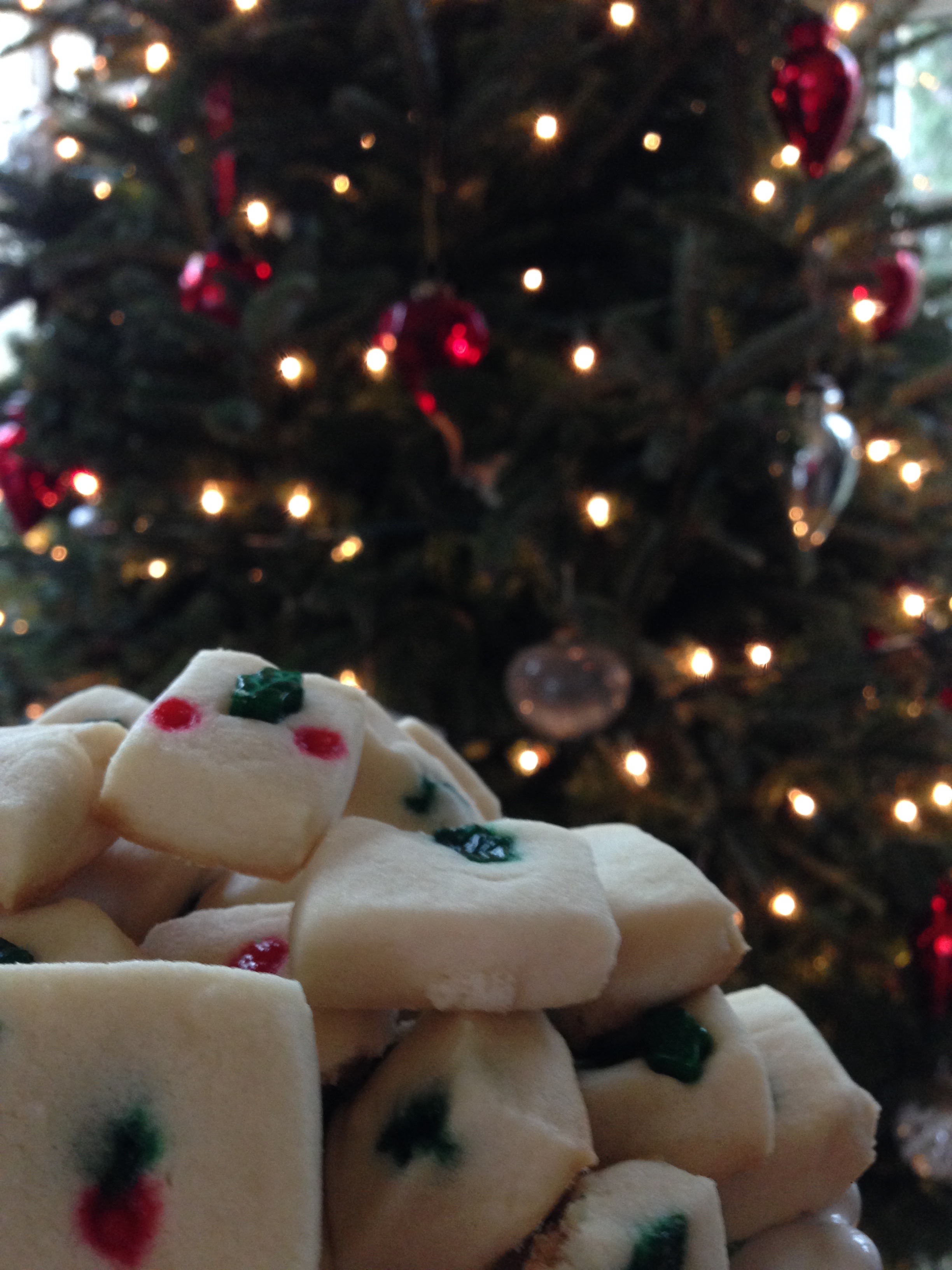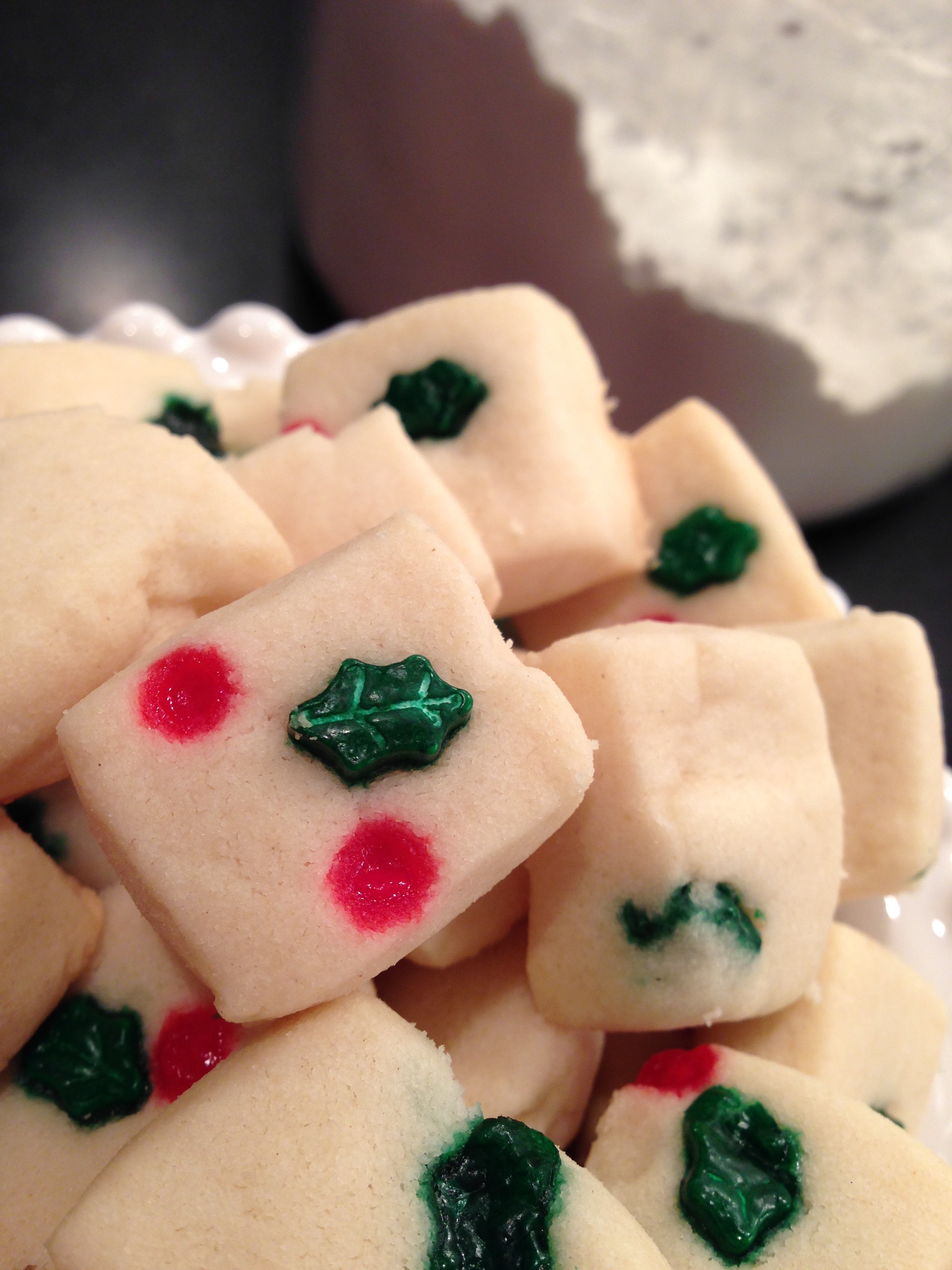 Ingredients
1/2 cup (1 stick) unsalted butter, at room temperature (plus more to butter the pan)
1/4 cup granulated sugar
1/4 teaspoon almond or vanilla extract
1 and 1/4 cups all-purpose flour
1/4 teaspoon salt
4 teaspoons Christmas sprinkles or nonpareils
Directions
Preheat the oven to 325°F.
In a large mixing bowl, beat the butter, sugar and extract at medium speed until creamy, about 1-2 minutes.
Add the flour and salt. Mix on low speed until a dough forms. It will be crumbly at first, but keep beating.
Stir in the nonpareils until evenly distributed.
Transfer the dough to a cutting board and roll it out to 1/2 inch thickness.
Cut the dough into 1/2-inch square pieces (a pizza cutter works well).
Place the squares 1/2-inch apart on an ungreased baking sheet.
Bake for 13 to 15 minutes, or until bottoms just begin to brown.
Nutrition
Total calories: 1,626
Calories per cookie: 34