maple cookies
soft maple cookies with sweet maple glaze
recipe from Sally's Cookie Addiction cookbook
baked in October 2017
yield: 24 cookies
prep time: 25 minutes
cook time: 13 minutes
difficulty level: easy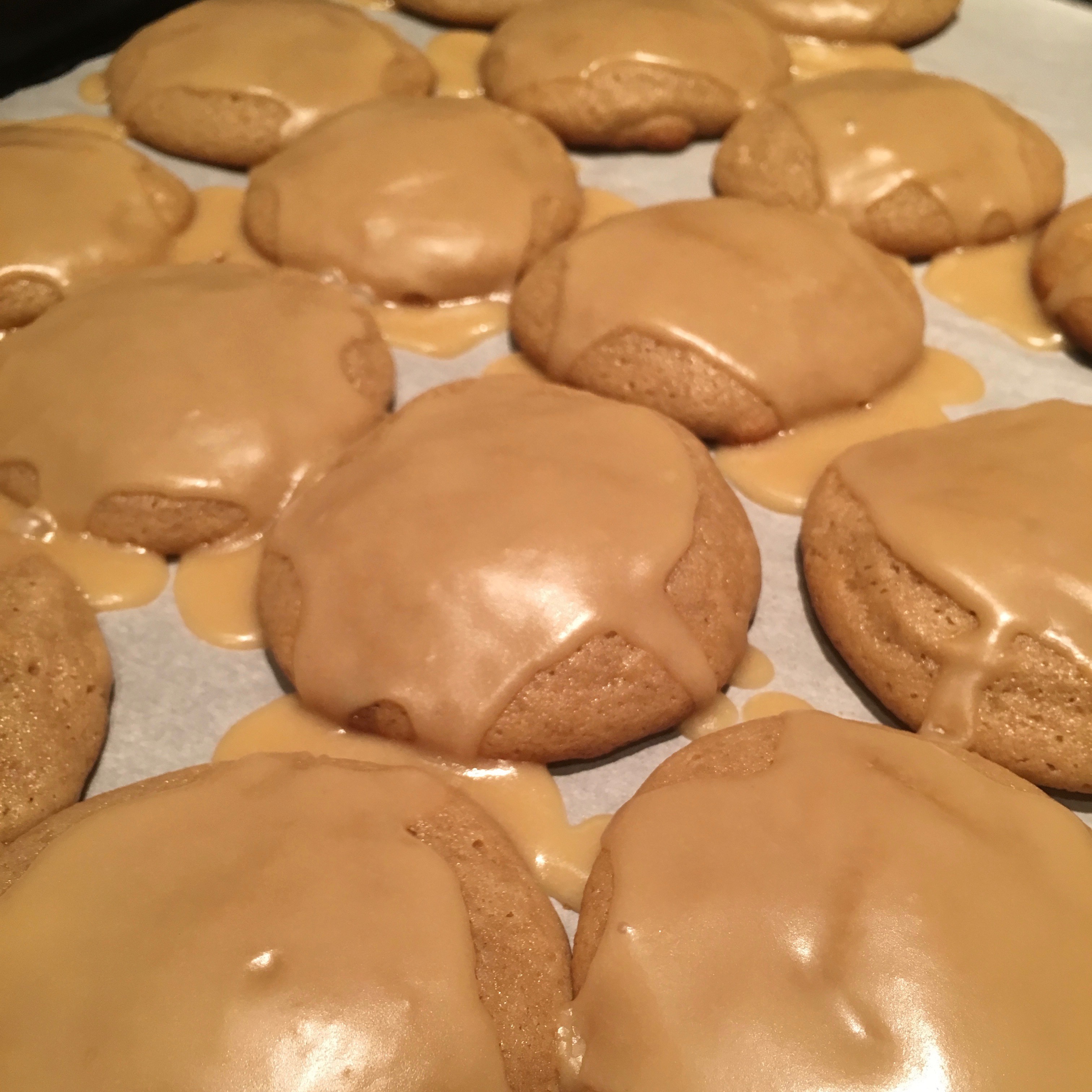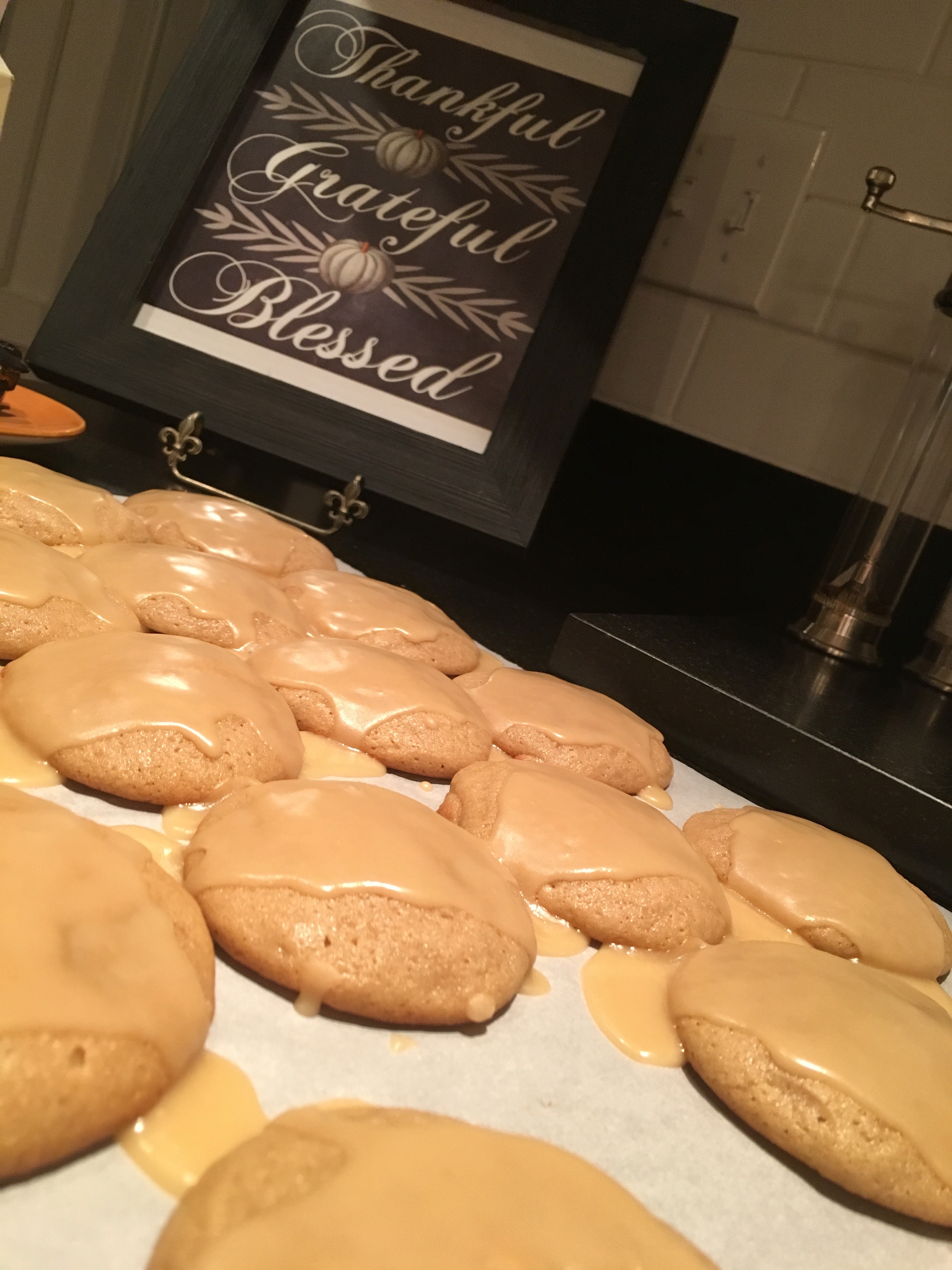 Ingredients
Cookies
2 and 1/2 cups all-purpose flour
1/2 teaspoon baking soda
1 teaspoon salt
1/2 cup (1 stick) unsalted butter, at room temperature
1 and 1/4 cups packed brown sugar
1/2 cup pure maple syrup
2 large eggs, at room temperature
1/2 cup sour cream, at room temperature
1 teaspoon pure vanilla extract
Glaze
1/4 cup (1/2 stick) unsalted butter
1/2 cup pure maple syrup
1 and 1/2 cups sifted confectioners' sugar
1/8 teaspoon salt
Directions
For the cookies:
Preheat oven to 350°F. Line baking sheets with parchment paper or silicone baking mats. Set aside.
Whisk the flour, baking soda, and salt together in a medium bowl. Set aside.
In a large bowl, using a handheld mixer or a stand mixer fitted with a paddle attachment, beat the butter on medium-high speed until smooth, about 1 minute.
Add the brown sugar and beat on medium-high speed until creamed, about 2 minutes.
Add the maple syrup, eggs, sour cream, and vanilla extract, and beat on high speed until combined, about 2 minutes. Scrape down the sides and up the bottom of the bowl and beat again as needed to combine.
Add the dry ingredients to the wet ingredients and mix on low speed until combined. The dough will be very soft.
Scoop balls of dough, about 1 and 1/2 tablespoons of dough per cookie, and place 3 inches apart on the baking sheets.
Bake for 13 to 14 minutes, or until the tops spring back when lightly touched and the edges are lightly browned.
Remove from the oven and allow to cool on the baking sheets for 5 mintues before transferring to a wire rack to cool completely.
For the glaze:
Whisk the butter and maple syrup together in a small saucepan over medium heat until the butter is completely melted and is combined with the syrup.
Remove from the heat and whisk in the confectioners' sugar and salt.
Set aside to cool for 20 minutes.
Spoon glaze on top of each cooled cookie. Allow glaze to set completely, 30 minutes, before serving.
Nutrition
Total calories: 5,300
Calories per cookie: 221