nutella chocolate chip cookies
soft nutella cookies filled with chocolate chips
baked in June 2015
yield: 20 cookies
prep time: 10 minutes
cook time: 10 minutes
difficulty level: easy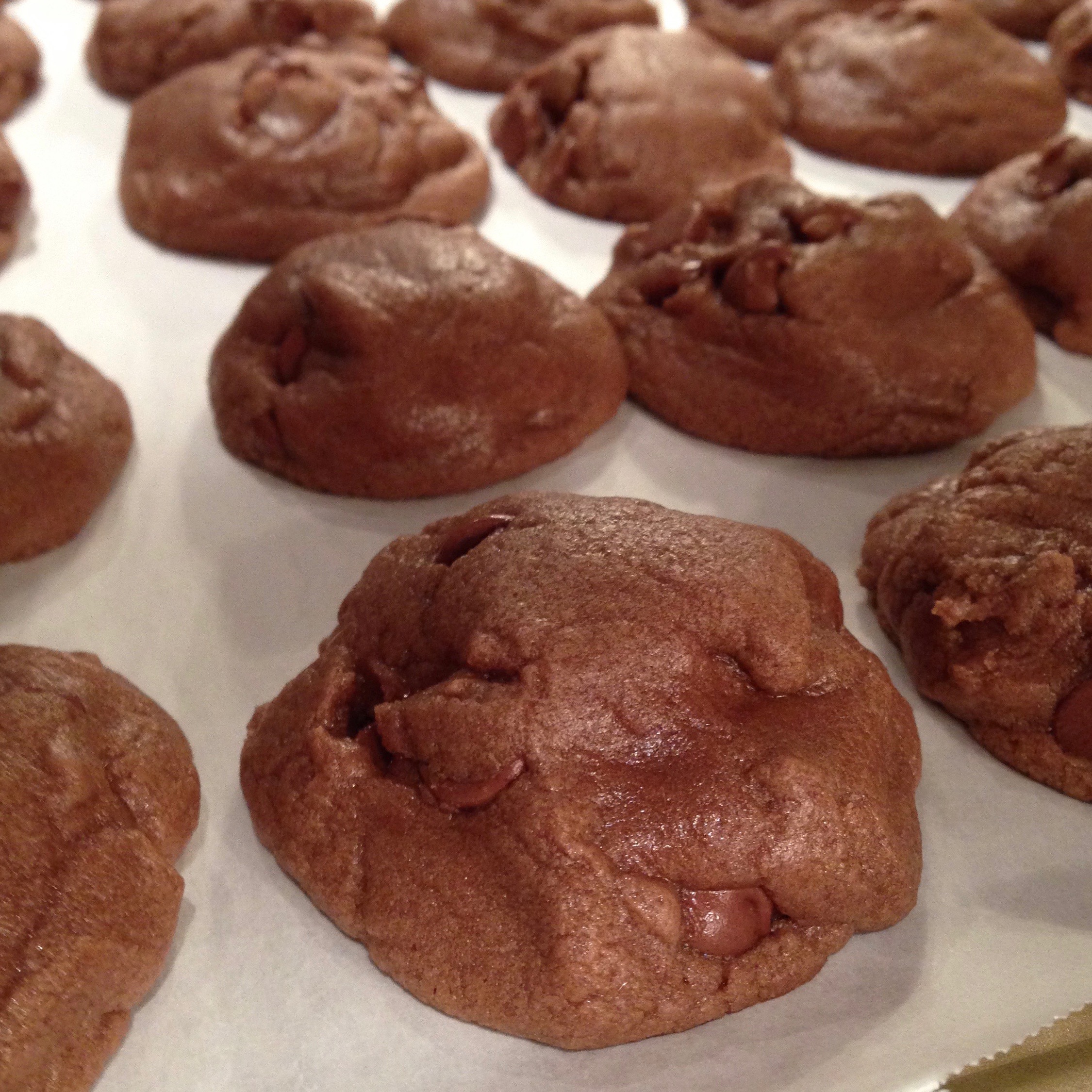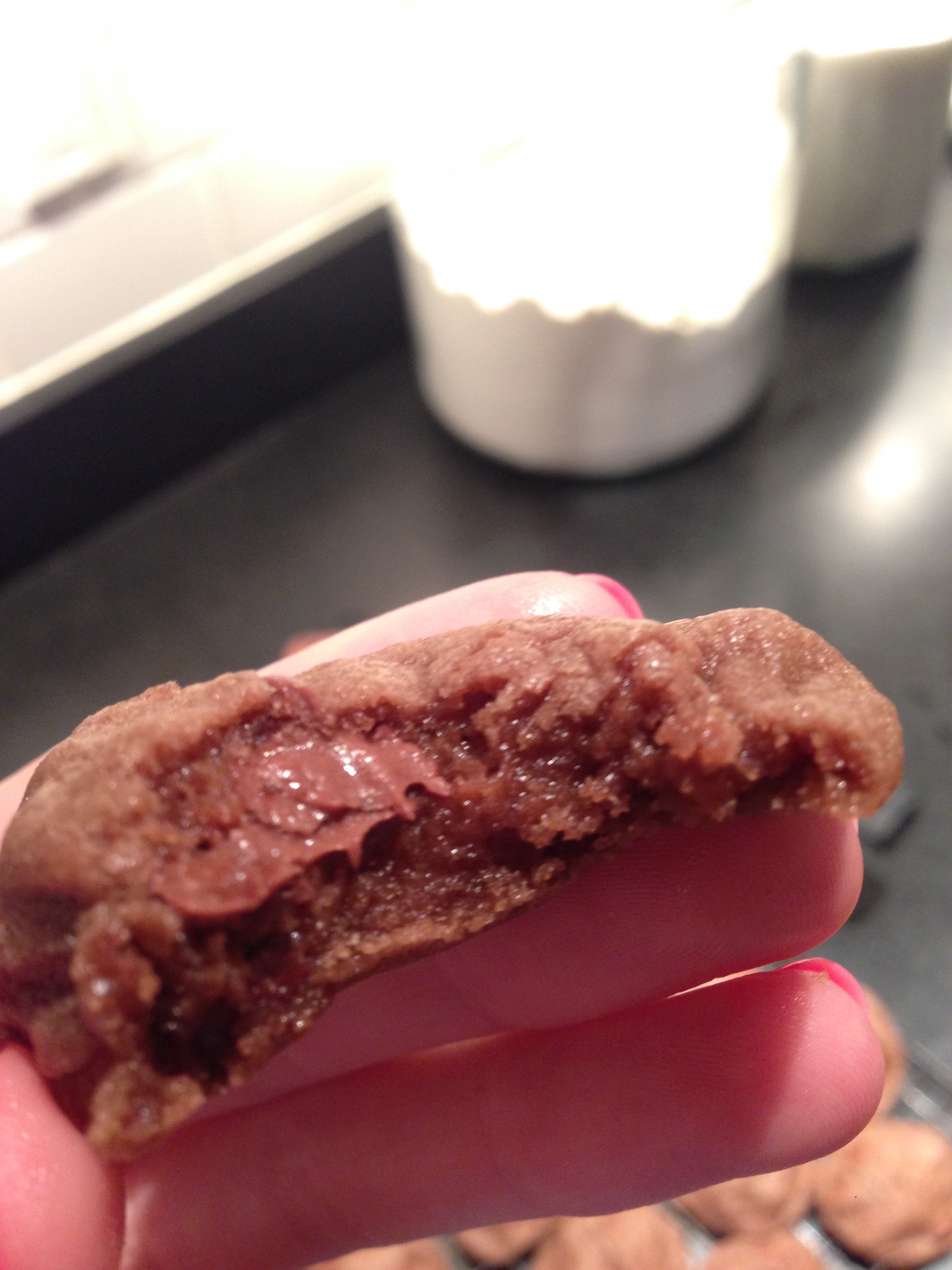 Ingredients
1/2 cup (1 stick) unsalted butter, at room temperature
heaping 1/3 cup Nutella, stir before scooping
1/2 cup light brown sugar, packed
1/4 cup granulated sugar
1 large egg
2 teaspoons vanilla extract
1 and 3/4 cups all-purpose flour
2 teaspoons cornstarch
1 teaspoon baking soda
Pinch salt
1 cup milk chocolate chips
Directions
Whisk together flour, cornstarch, baking soda and salt together in a medium bowl and set aside.
Beat together butter, nutella, sugars, egg, and vanilla on medium-high speed in the bowl of a stand mixer fitted with the paddle attachment until well combined, about 4 minutes. Scrape down the bowl with a spatula once during this time.
Reduce the mixer speed to low and slowly add the flour mixture until well combined, scraping down the sides of the bowl several times.
Stir in the bittersweet chocolate chips until well distributed.
Roll the dough into balls 1 inch in diameter and place on a parchment lined cookie sheet, plate or tray. Cover well with plastic wrap and refrigerate at least 2 hours or overnight.



Preheat oven to 350°F.
Place dough 1 inch apart on a parchment line baking sheet. Bake 9-11 minutes or until the edges are set and the tops have just started to brown.
Let cool 5 minutes on the cookie sheet before removing to a wire rack to cool completely.
Nutrition
Total calories: 3,959
Calories per cookie: 198