soft-baked monster cookies
thick and soft peanut butter oatmeal cookies with chocolate chips and m&m's
baked in January 2019
yield: 32 cookies
prep time: 30 minutes
cook time: 10 minutes
difficulty level: easy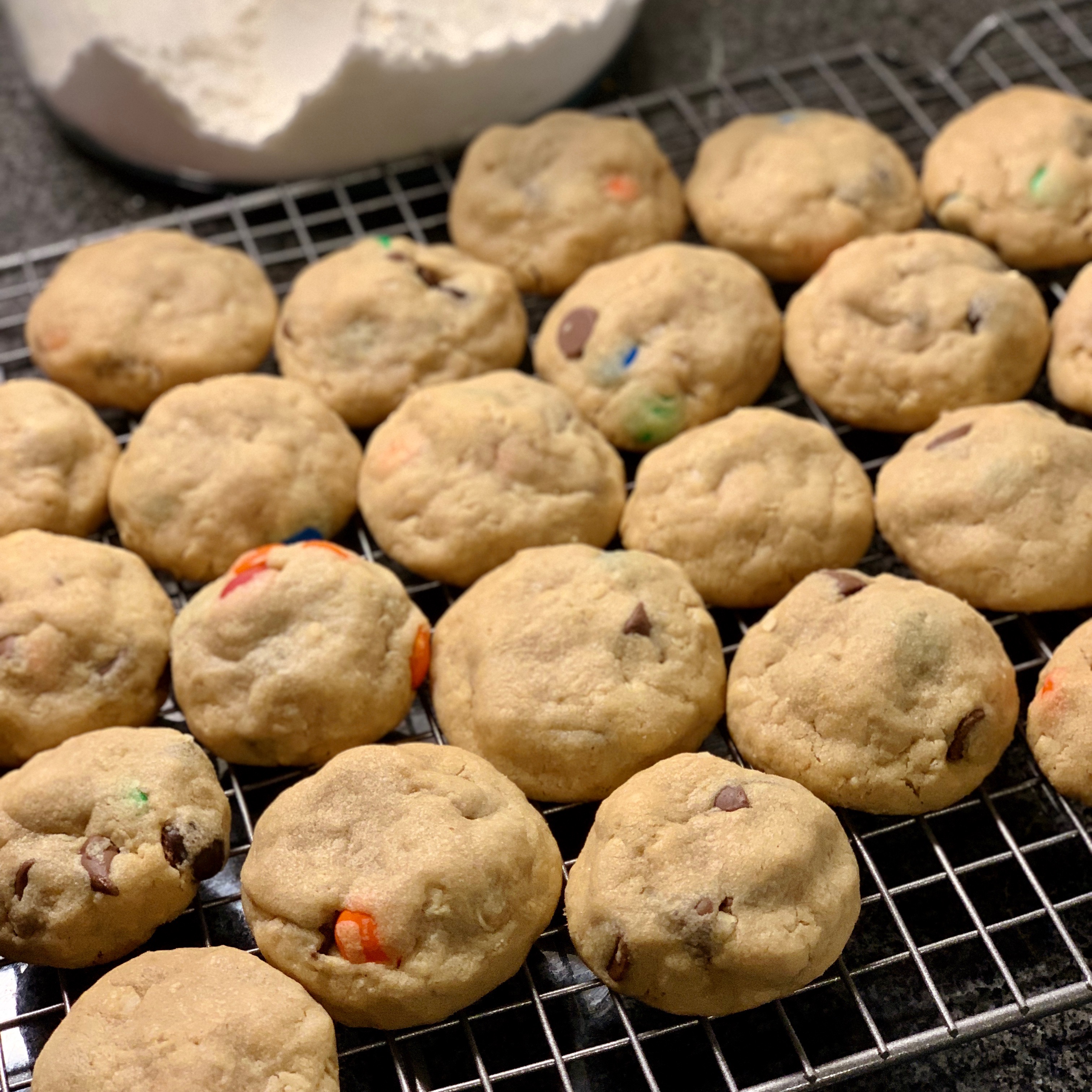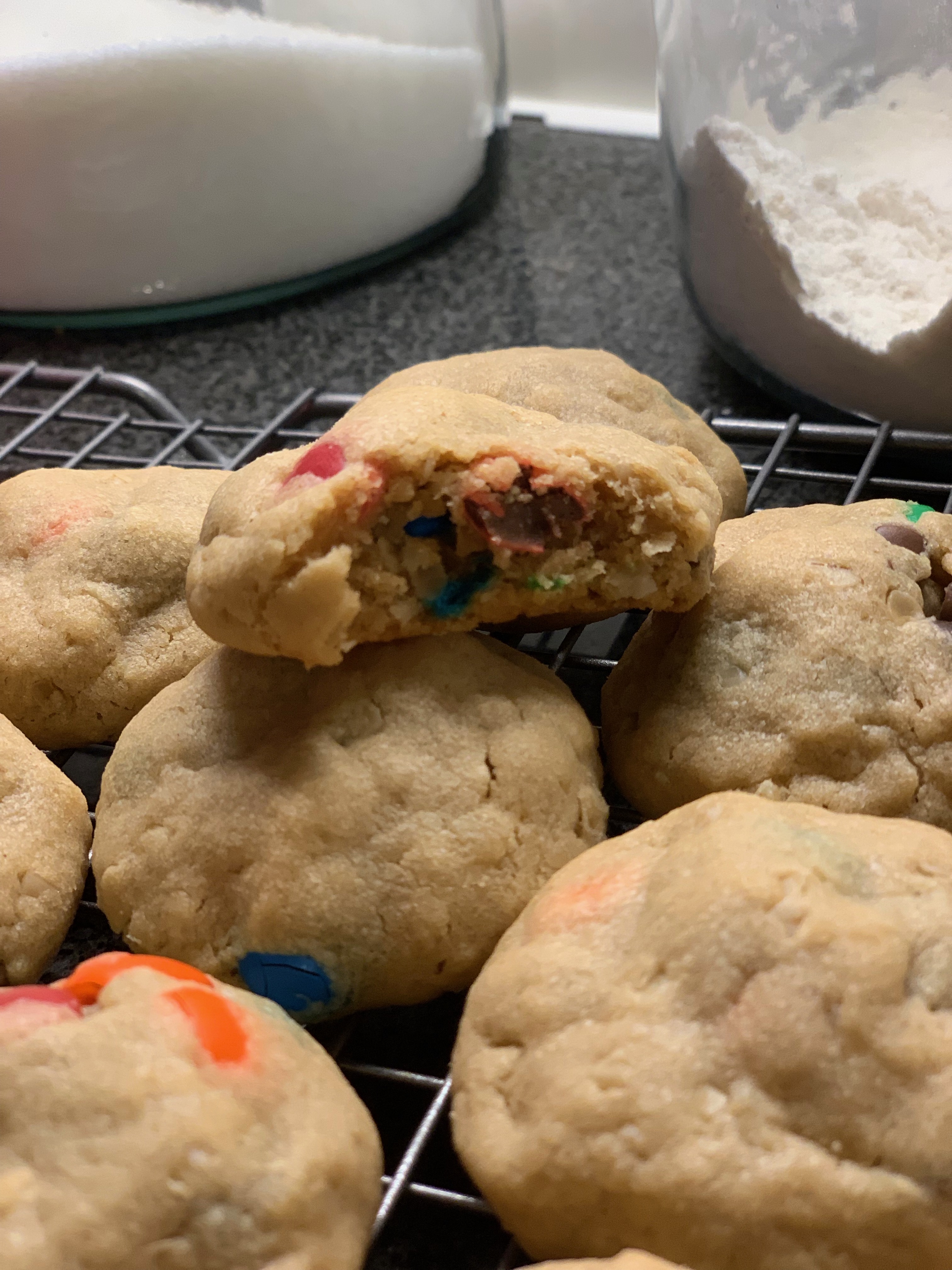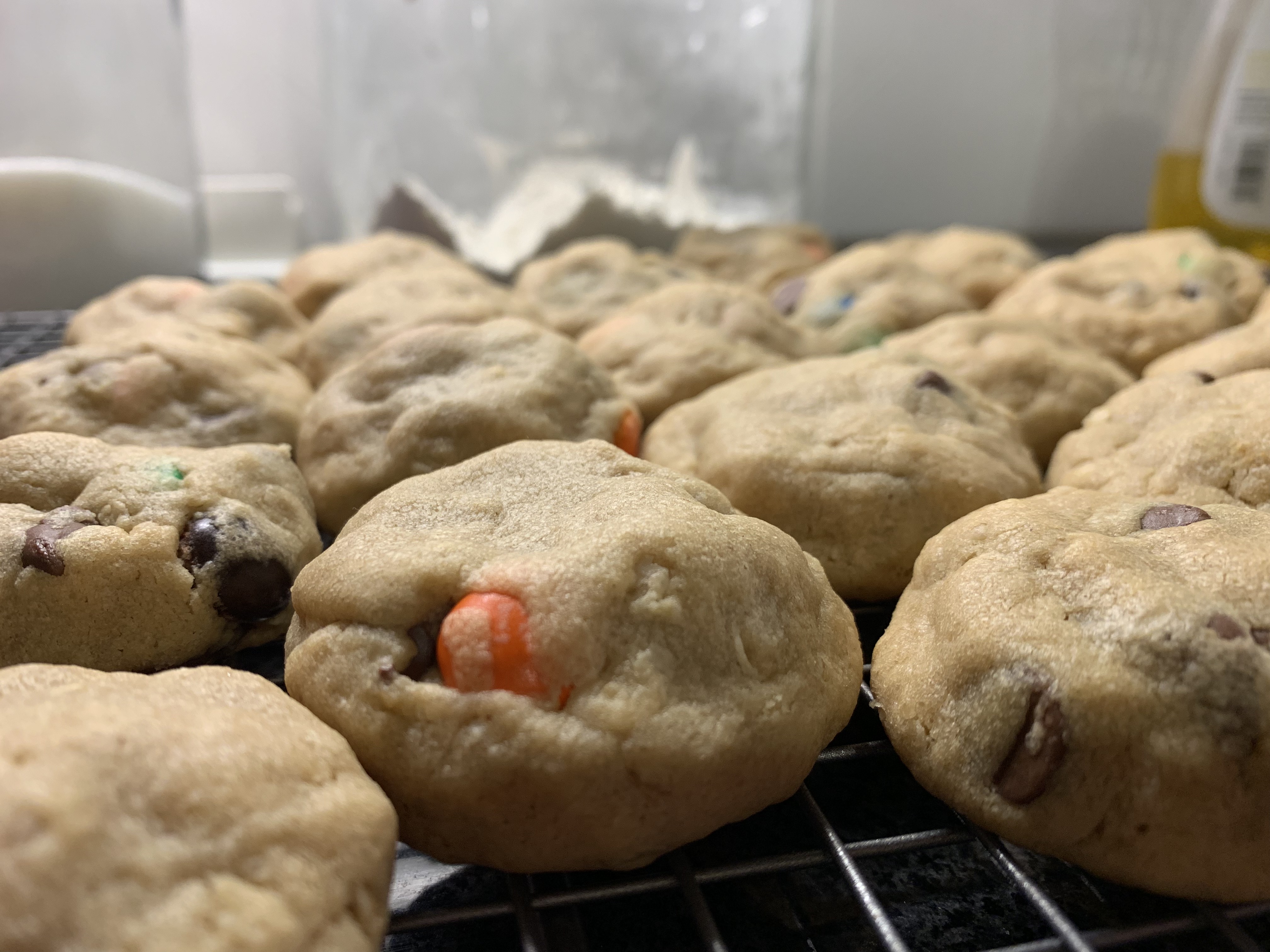 Ingredients
1/2 cup (1 stick) unsalted butter, at room temperature
1/2 cup packed light brown sugar
1/4 cup granulated sugar
3/4 cup creamy peanut butter
1 large egg
1 teaspoon vanilla extract
1/2 teaspoon baking soda
1 and 1/4 cups all purpose flour
1/2 cup quick oats
3/4 cup m&m's (any size or variety)
1/2 cup milk chocolate chips
Directions
Preheat oven to 350°F. Line baking sheet with parchment paper or silicone baking mat.
In a large bowl, using a hand-held mixer or stand mixer with paddle attachment, cream the butter and sugars together on medium speed, about 3 minutes.
Mix in the peanut butter, egg, and vanilla (in that order). Scrape down the sides of the bowl as needed.
Slowly mix in the baking soda and flour. Do not overmix.
Fold in the quick oats, m&m's, and chocolate chips.
Rolls balls of dough, about 2 Tablespoons of dough per ball, onto prepared baking sheet. Press a few extra M&Ms on top for looks, if preferred.
Bake for 10-11 minutes - the cookies will still look a little soft, which is recommended.
Slightly press down the baked cookies with the back of a spoon, since the cookies only slightly spread in the oven.
Allow cookies to cool on baking sheet for 10 minutes before transferring to a wire rack. Cookies will firm up as they cool.
Nutrition
Total calories: 4,533
Calories per cookie: 142