super soft frosted sugar cookies
soft sugar cookies with vanilla buttercream and sprinkles
baked in January 2017
yield: 36 cookies
prep time: 10 minutes
cook time: 11 minutes
difficulty level: easy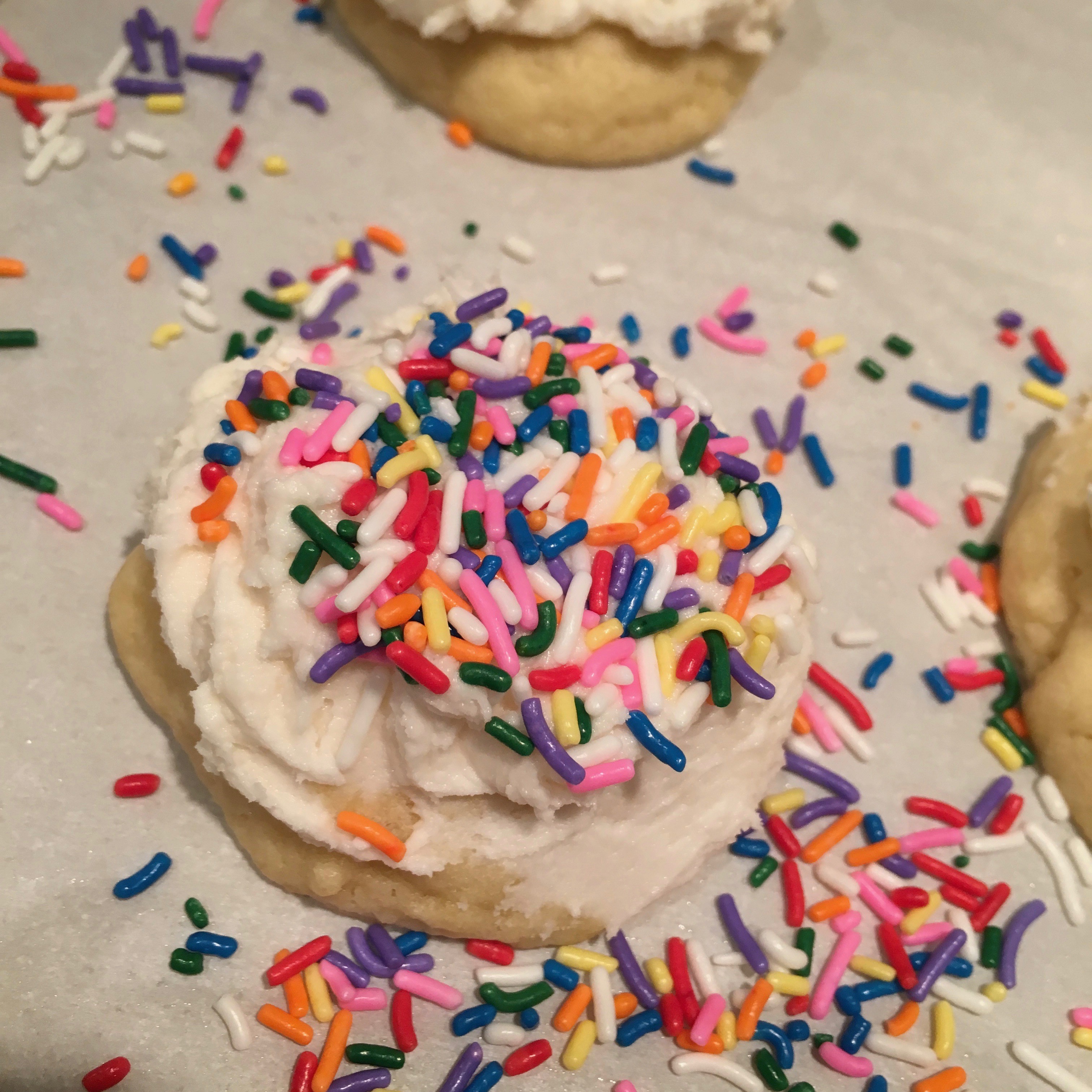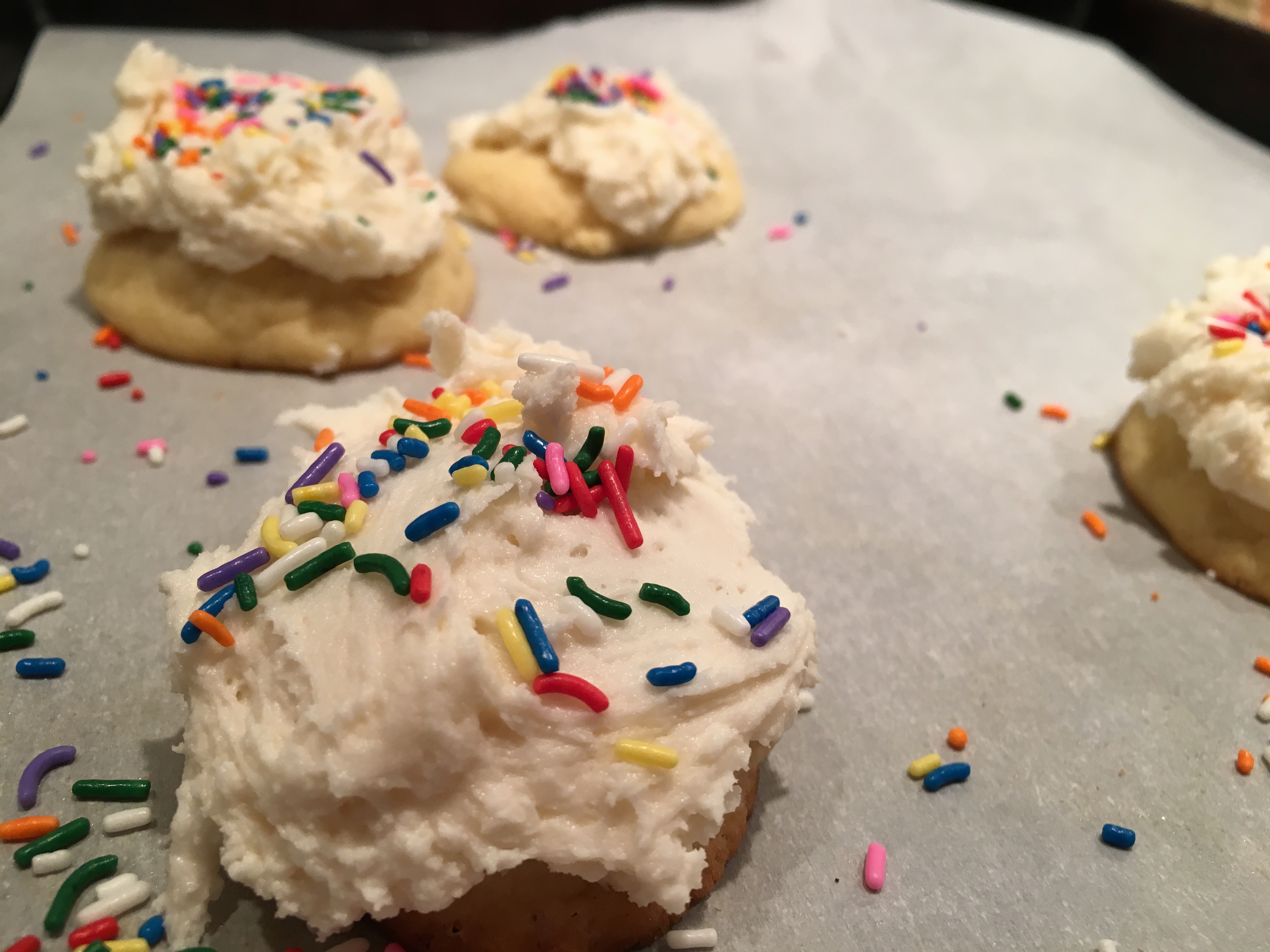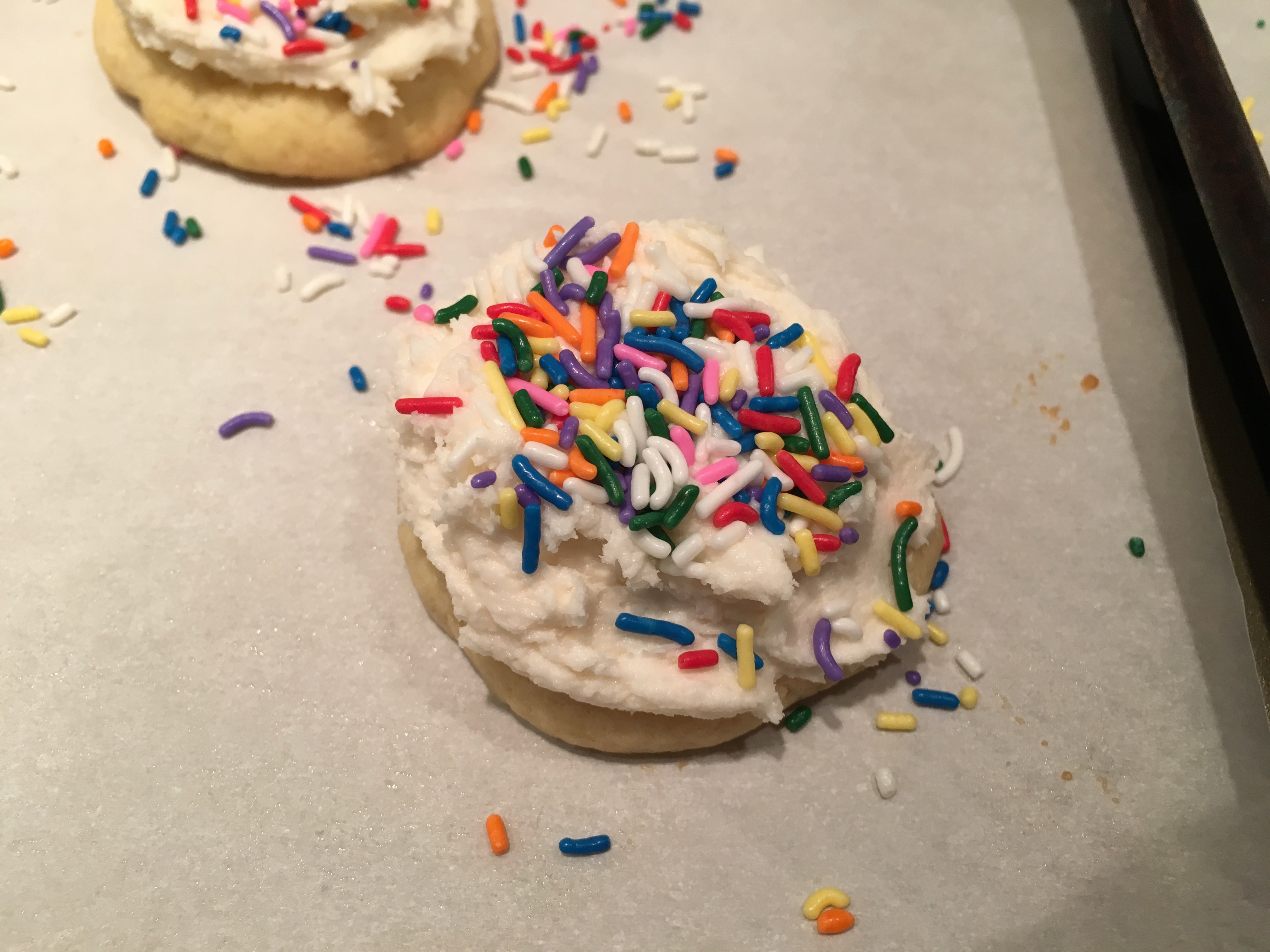 Ingredients
Cookies
3/4 cup (1 and 1/2 sticks) butter, at room temperature
3/4 cup granulated sugar
2 eggs
1 Tablespoon vanilla extract
1/2 tsp salt
2 and 1/4 teaspoons baking powder
2 and 1/4 cups all-purpose flour
Frosting
2 and 1/2 cups powdered sugar
3 Tablespoons unsalted butter, at room temperature
1/2 Tablespoon vanilla extract
3 Tablespoons milk
1/4 cup sprinkles
Directions
For the cookies:
In a large bowl, cream together butter and granulated sugar.
Mix in eggs and vanilla until combined.
Then add salt, baking powder and flour. Mix until the batter is lump free.
Cover and chill for at least one hour.



Preheat oven to 350°F. Line a baking sheet with parchment paper or a silicone baking mat.
Roll cookies into balls and flatten a little. Try and make the cookies all the same size. (You could use a medium size cookie scoop also.)
Bake for 10-11 minutes (check at 8 minutes and watch them). You want them a little golden brown on the bottom. Remove from cookie sheet about 1 minute after cooking them.
For the frosting:
In a medium bowl, beat together the powdered sugar and butter until creamy.
Add vanilla and 1 Tablespoon milk at a time until your frosting reaches desired consistency.
Frost cookies and top with sprinkles. Let your frosting set. Once it is set, store in an air tight container.
Nutrition
Total calories: 4,741
Calories per cookie: 132