vanilla meringues
light and airy vanilla meringue cookies
baked in May 2018
yield: 45 cookies
prep time: 30 minutes
cook time: 90 minutes
difficulty level: easy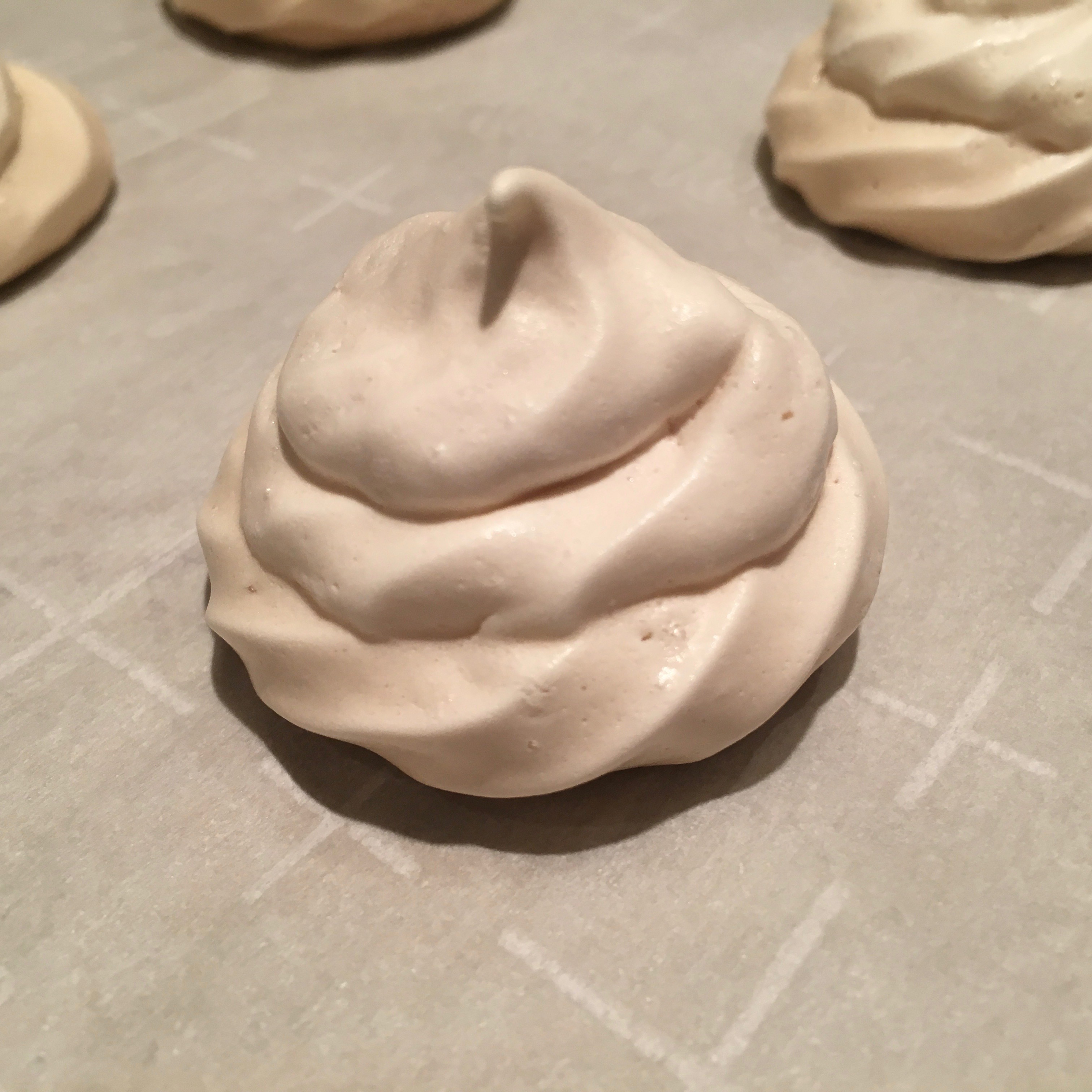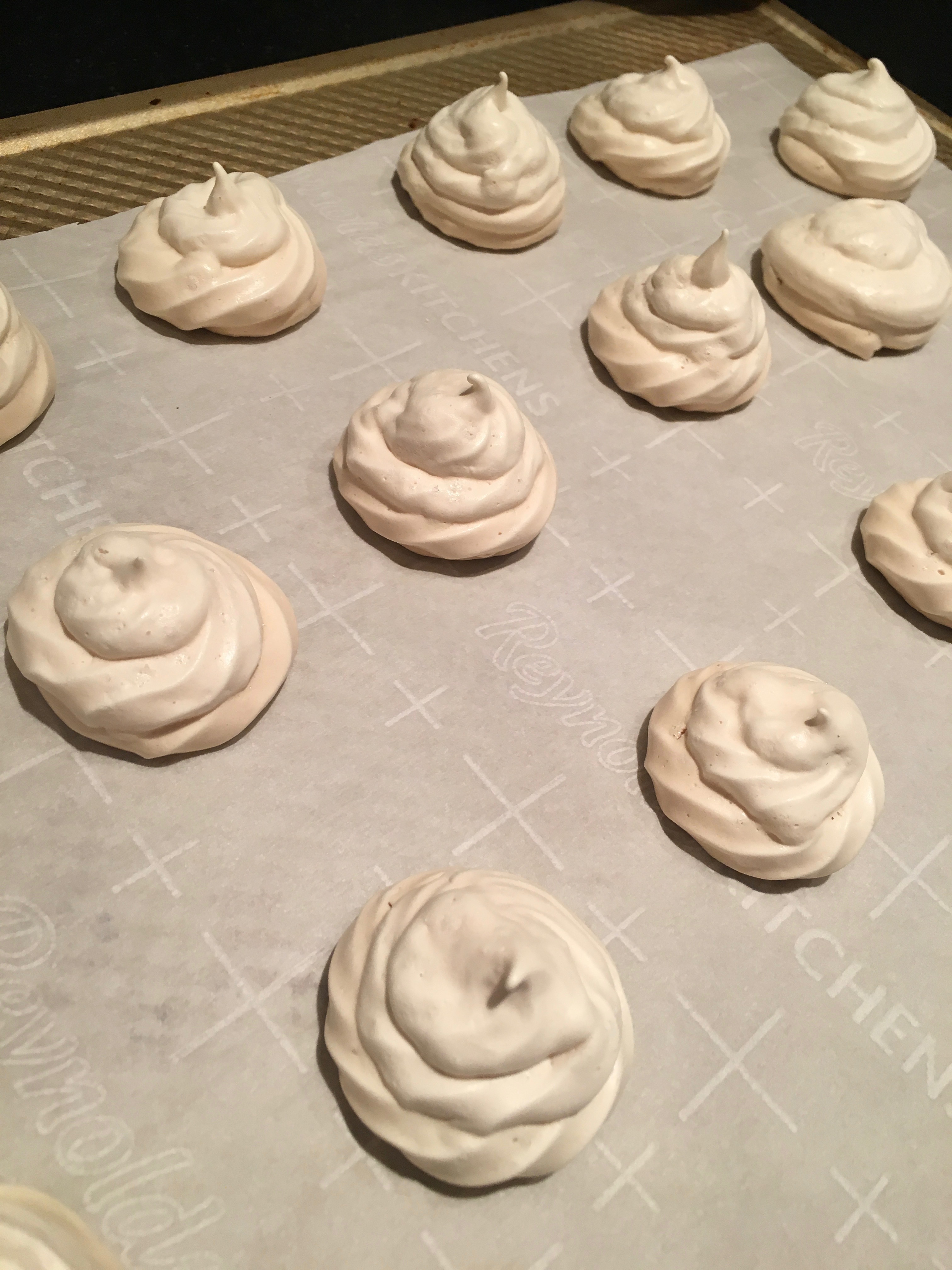 Ingredients
1 Tablespoon + 1 teaspoon vanilla extract
4 large egg whites, fresh and at room temperature
1/4 teaspoon cream of tartar
1/2 cup white sugar
2/3 cup powdered sugar
Directions
Preheat oven to 225°F.
Cover 2 large cookie sheets with parchment paper. If you don't have any, you can lightly spray with cooking spray and then dust with powdered sugar.
Place egg whites and cream of tartar in bowl of mixer, and mix at medium speed until soft peaks form.
Increase speed to high, and start slowly adding the white sugar, followed by the powdered sugar, 1 Tablespoon at a time.
Beat on high until stiff peaks form.
Add the vanilla extract. Fold into mixture until just combined.
Spoon batter into a pastry bag fitted with a large star tip. Pipe 40-50 dollops onto prepared cookie sheets.
Bake at 225°F for about 90 minutes.
Turn oven off and allow meringues to cool and dry in the closed oven for an additional 90 minutes, or until dry.
Carefully remove the meringues from paper and store in airtight container in a non-humid area.
Nutrition
Total calories: 825
Calories per cookie: 18