cinnamon graham s'mores cupcakes
graham cracker s'mores cupcakes with chocolate buttercream frosting and a marshmallow filling
baked in March 2015
yield: 12 cupcakes
prep time: 20 minutes
cook time: 18 minutes
difficulty level: medium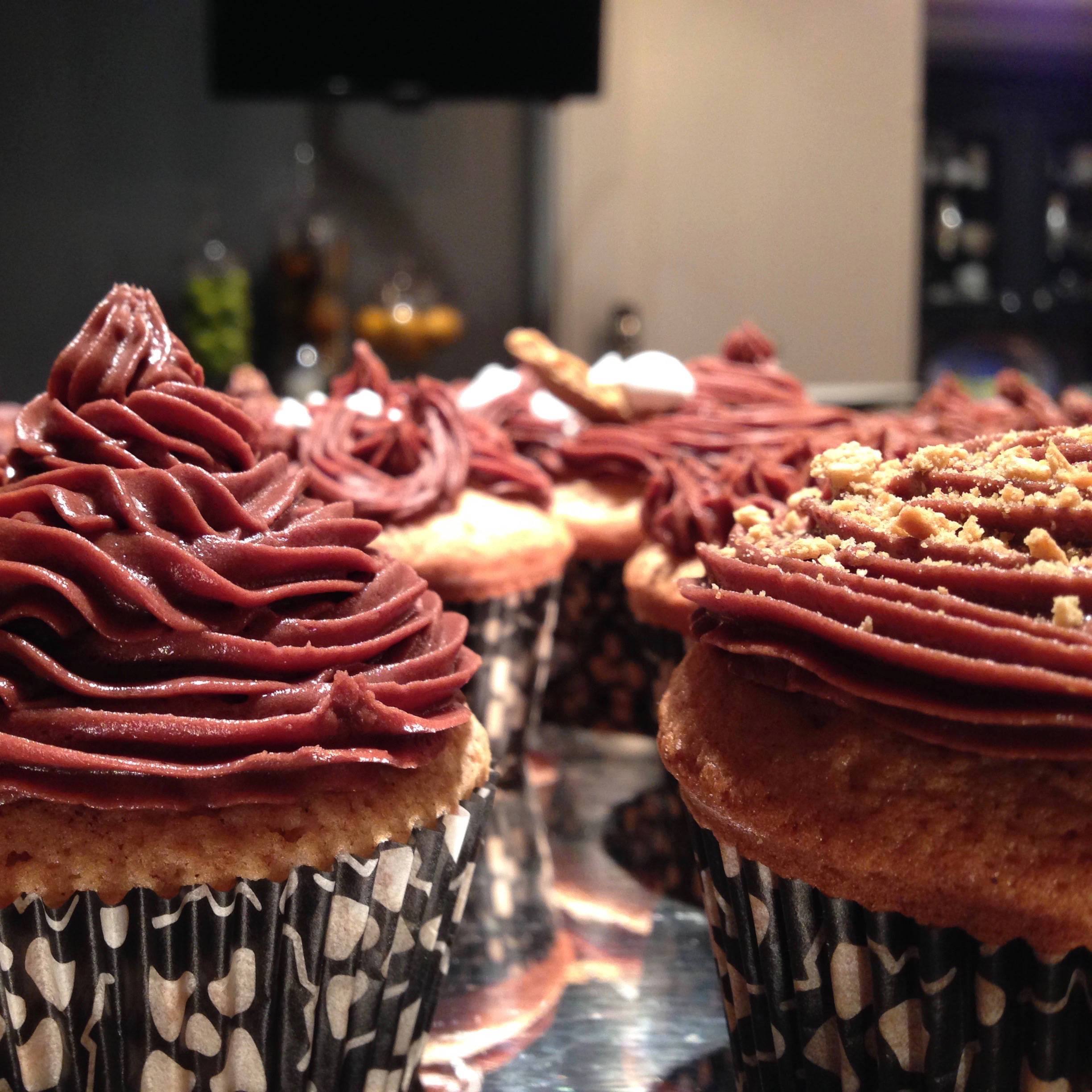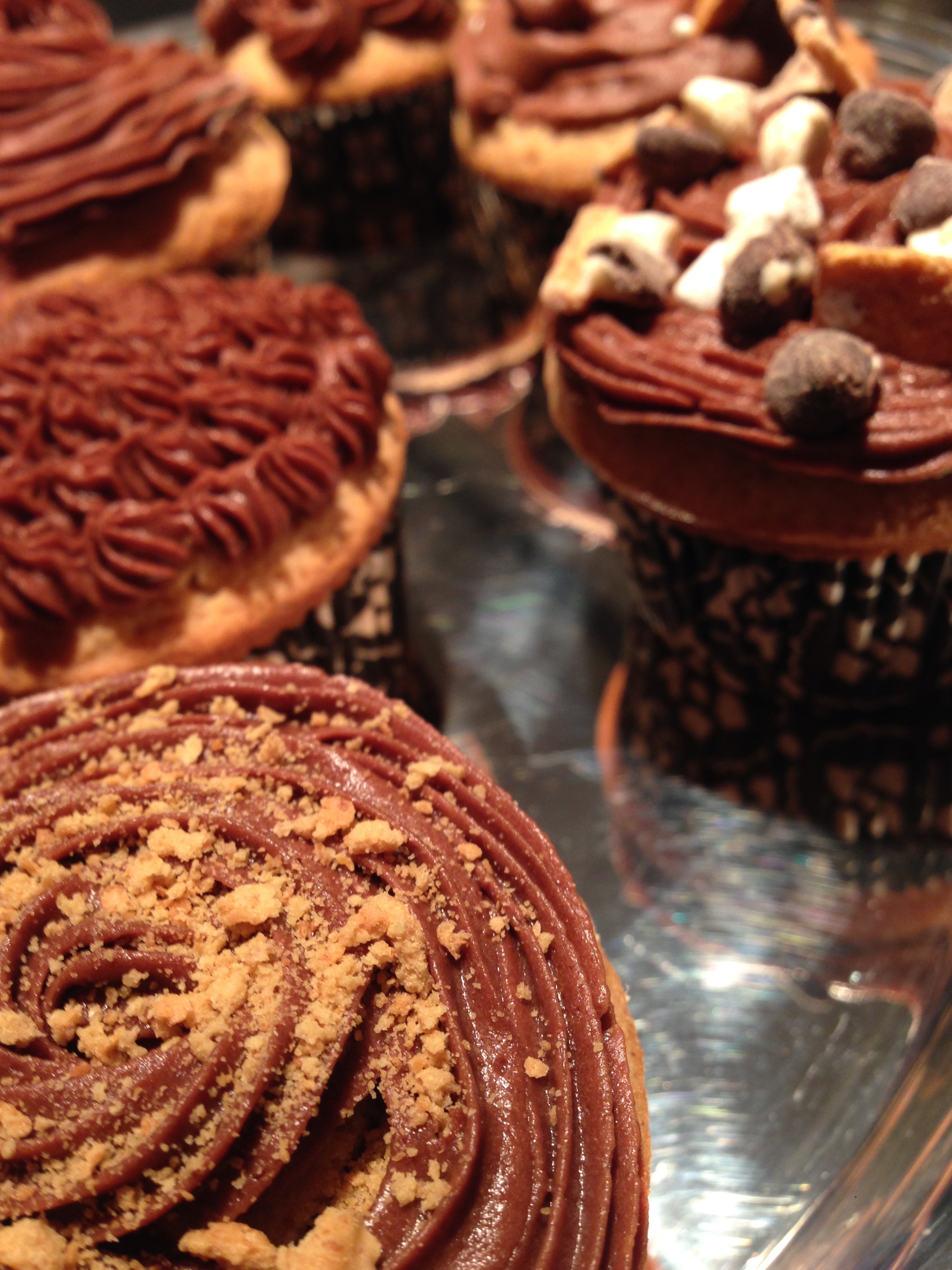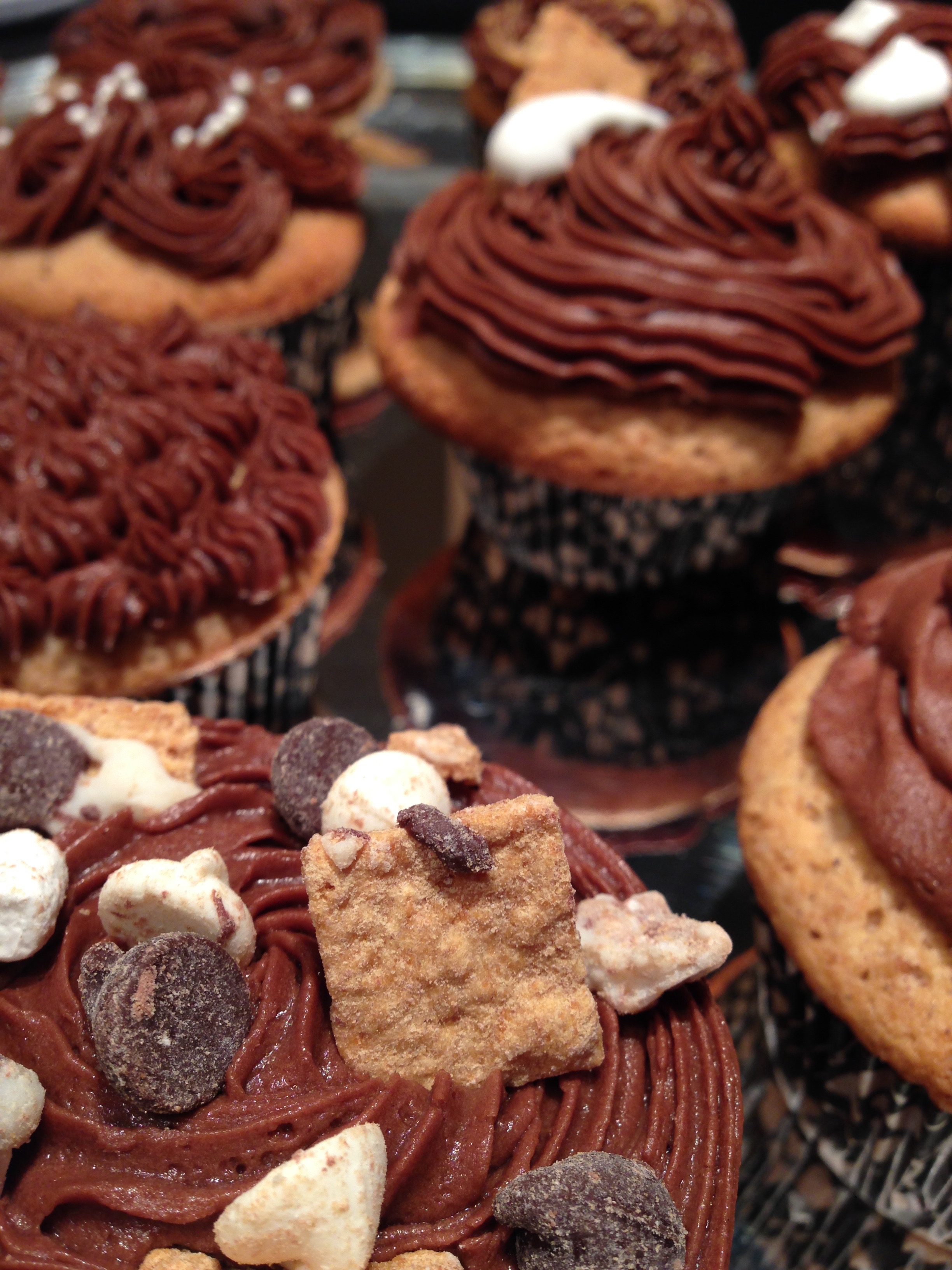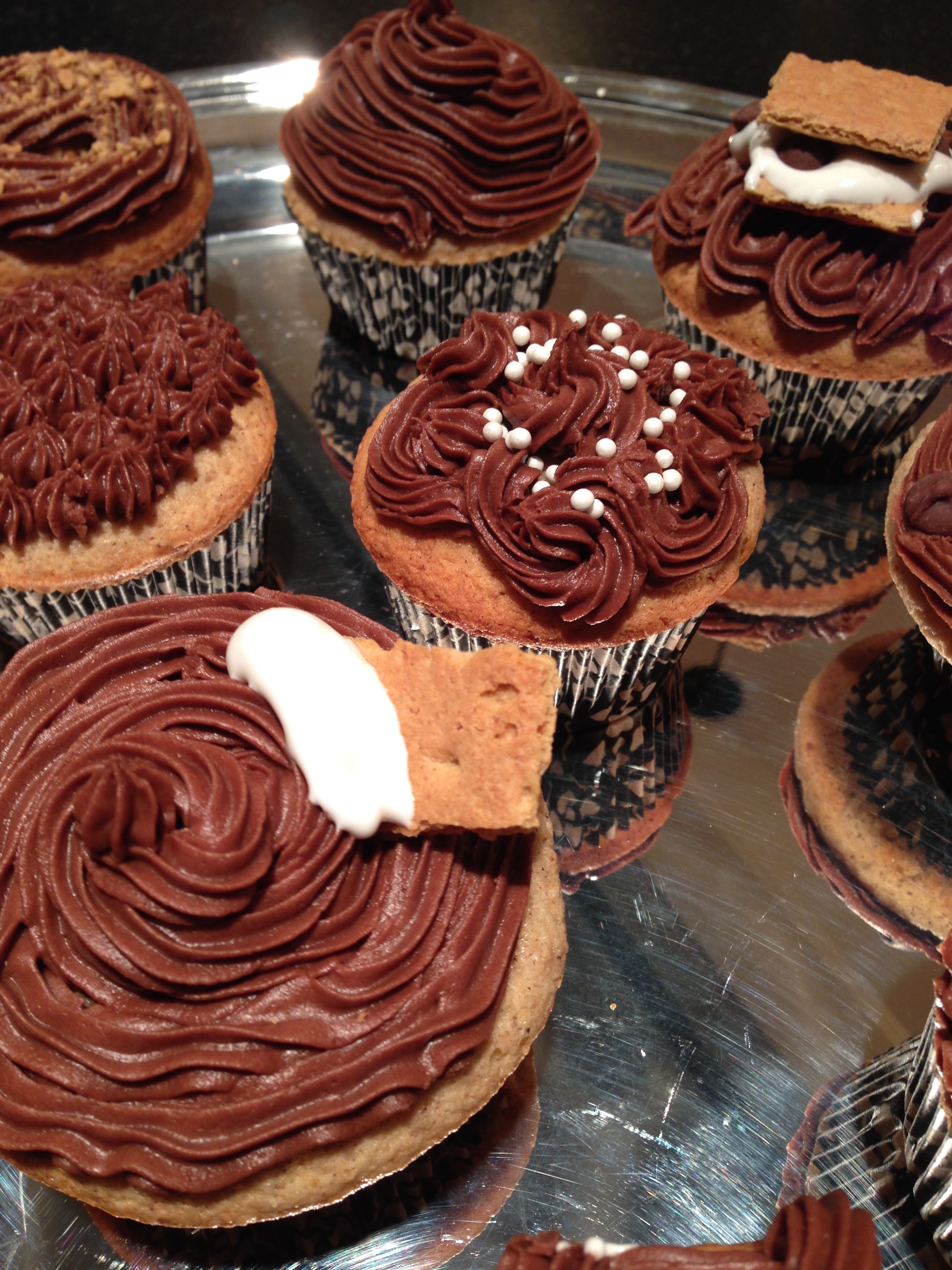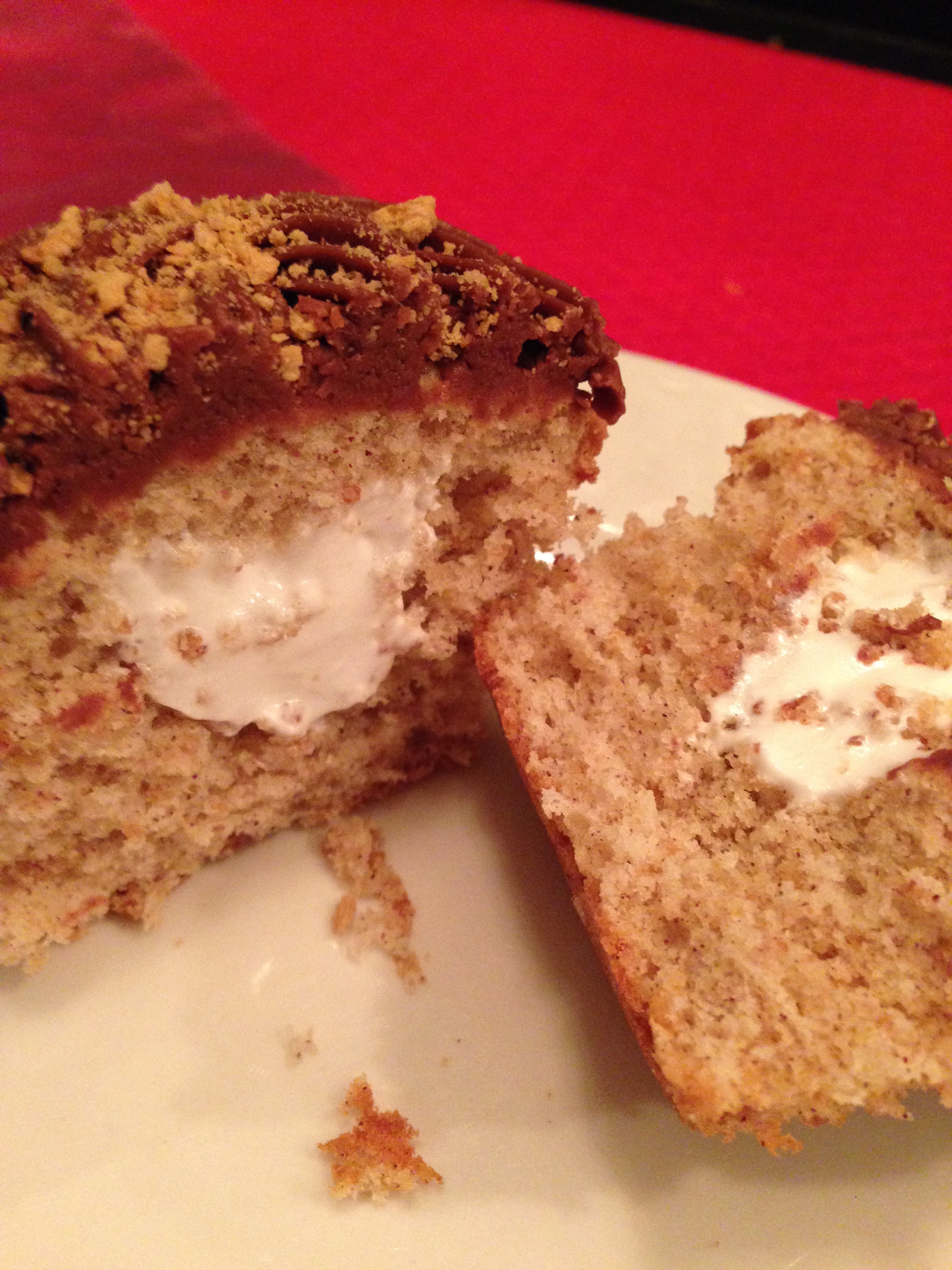 Ingredients
Cupcakes
1/2 cup (1 stick) unsalted butter, softened
1 cup granulated sugar
2 eggs
2 teaspoons vanilla extract
1 and 1/2 teaspoon cinnamon
1/2 teaspoon salt
2 teaspoons baking powder
1 and 1/2 cups all-purpose flour
1/2 cup graham cracker crumbs
3/4 cup milk
Marshmallow
2 egg whites
1/2 cup granulated sugar
1/4 teaspoon cream of tartar
1/2 teaspoon vanilla extract
Frosting
1/2 cup (1 stick) unsalted butter, softened
5 cups powdered sugar
1/2 cup cocoa powder
1/2 teaspoon vanilla extract
1/2 cup milk
Directions
For the cupcakes:
Preheat oven to 350°F.
In a large bowl or stand mixer, cream butter with sugar.
Mix in egg and vanilla, scraping bowl as needed.
Add remaining dry cupcake ingredients, mixing until fully incorporated.
Slowly add in milk, mixing just until no streaks remain and batter is smooth.
Using a large cookie scoop, add one scoop to each liner.
Bake for 18-20 minutes or until a toothpick inserted comes out clean.
Cool in pan for 5 minutes, then transfer to a wire rack to cool completely.
For the marshmallow:
In a heatproof bowl over a saucepan of simmering water, whisk together egg white, sugar, and cream of tartar, until sugar dissolves.
Continue whisking over simmering water until egg white mixture is warm to the touch. Remove from heat.
Using a hand mixer or stand mixer, beat until still peaks form.
Add in vanilla in last 30 seconds.
Transfer marshmallow to a piping bag with round piping tip or a large plastic bag with the corner cut off.
Hollow out the centers of each cupcake, using a sharp knife.
Fill cupcakes with marshmallow.
For the frosting:
In a large bowl or stand mixer, cream butter.
Sift together powdered sugar and cocoa powder, mix together with butter.
Mix in vanilla and enough milk to desired piping or spreading consistency.
Frost cupcakes immediately.
Nutrition
Total calories: 5,801
Calories per cupcake: 483