easter egg cupcakes
vanilla cupcakes with white chocolate cream cheese frosting and a easter egg nest decoration
baked in March 2016
yield: 12 regular and 24 mini cupcakes
prep time: 60 minutes
cook time: 9/15 minutes
difficulty level: easy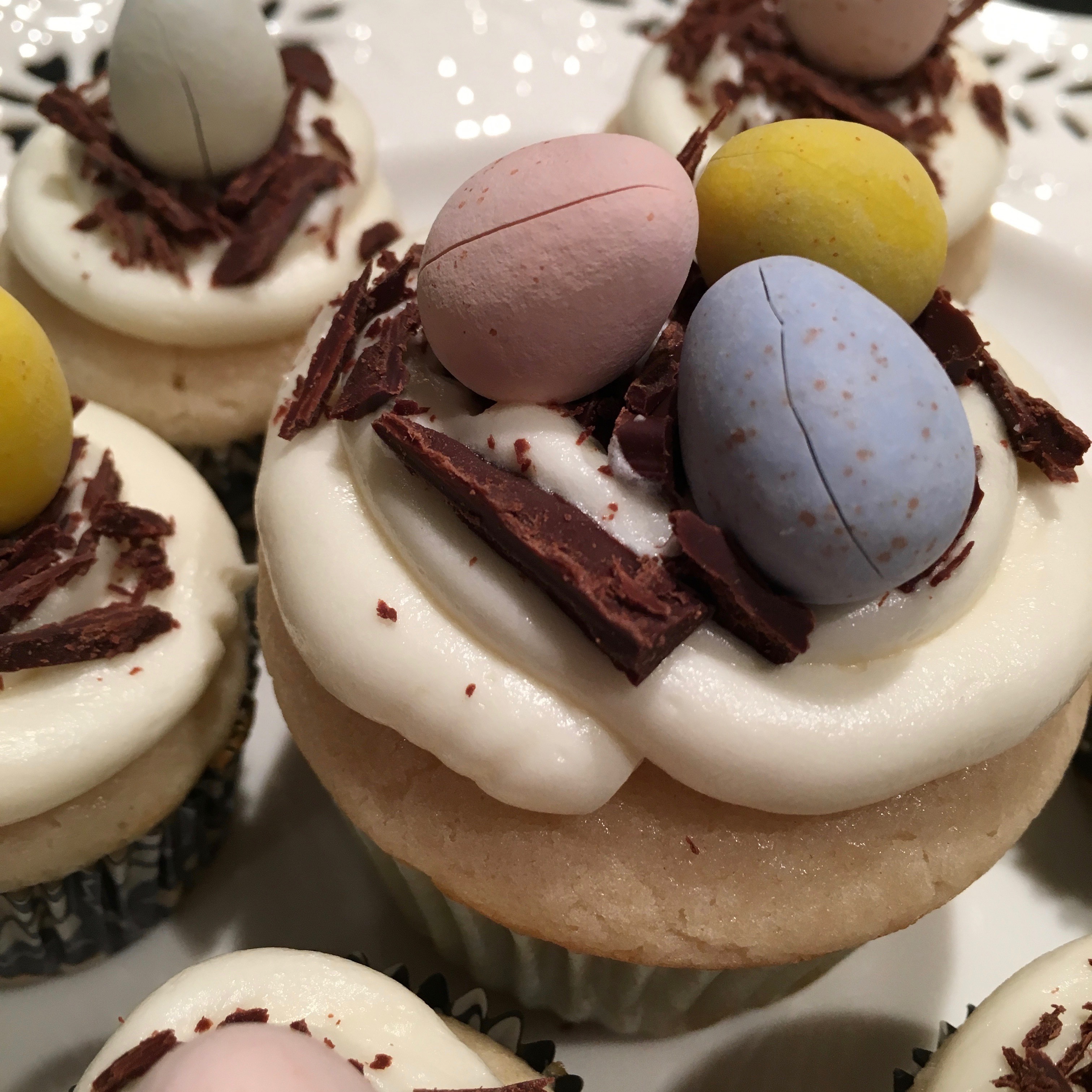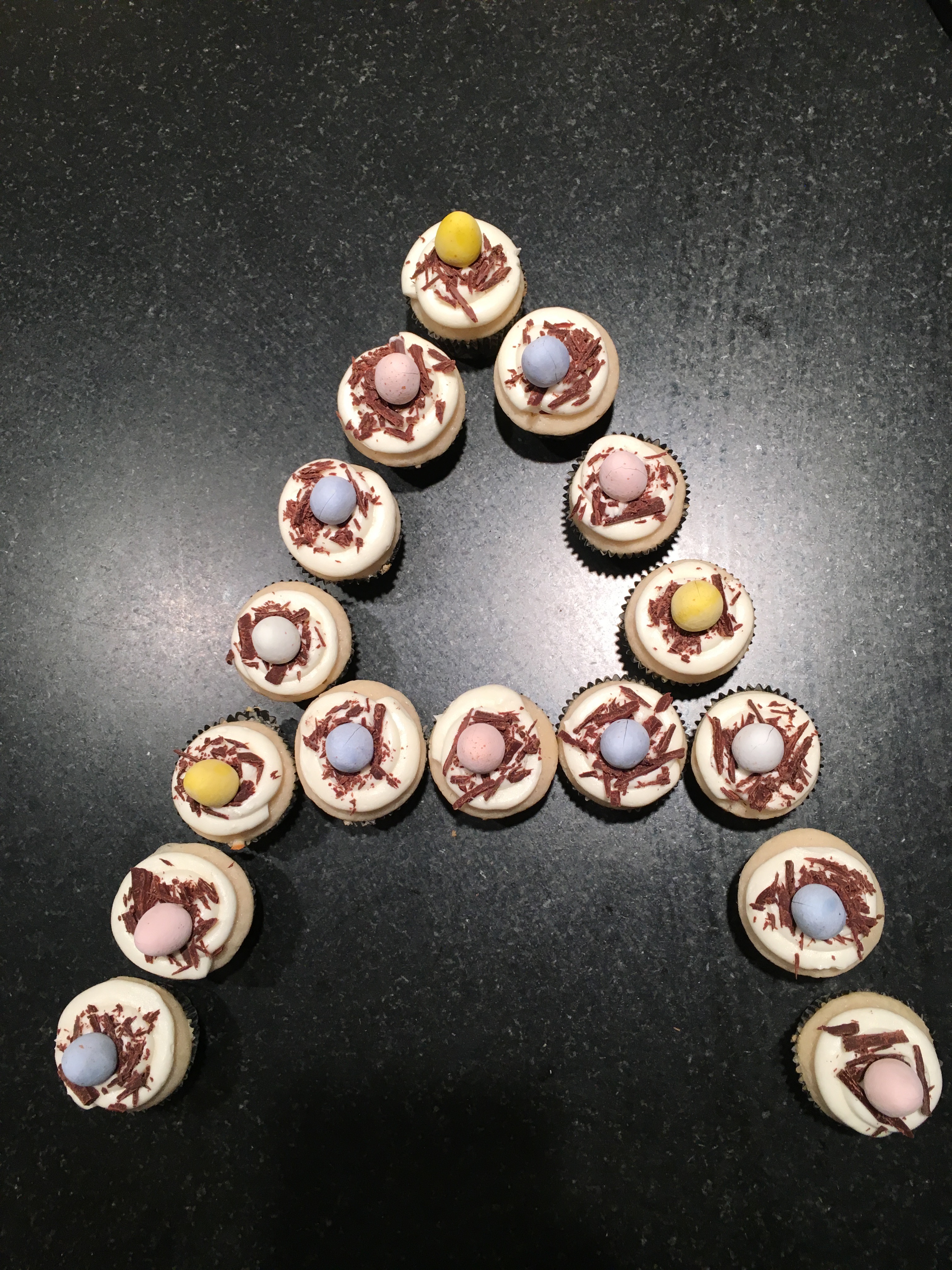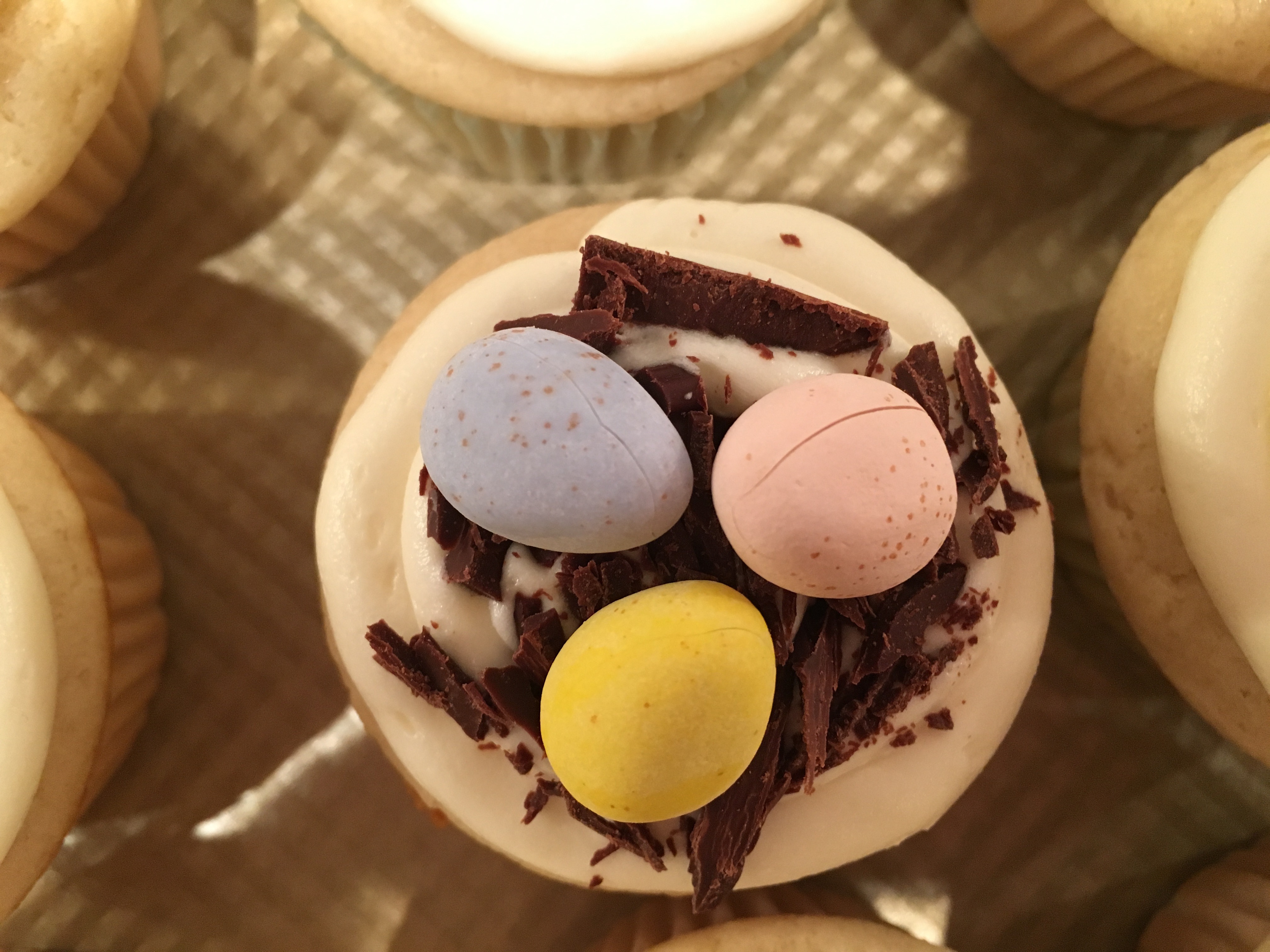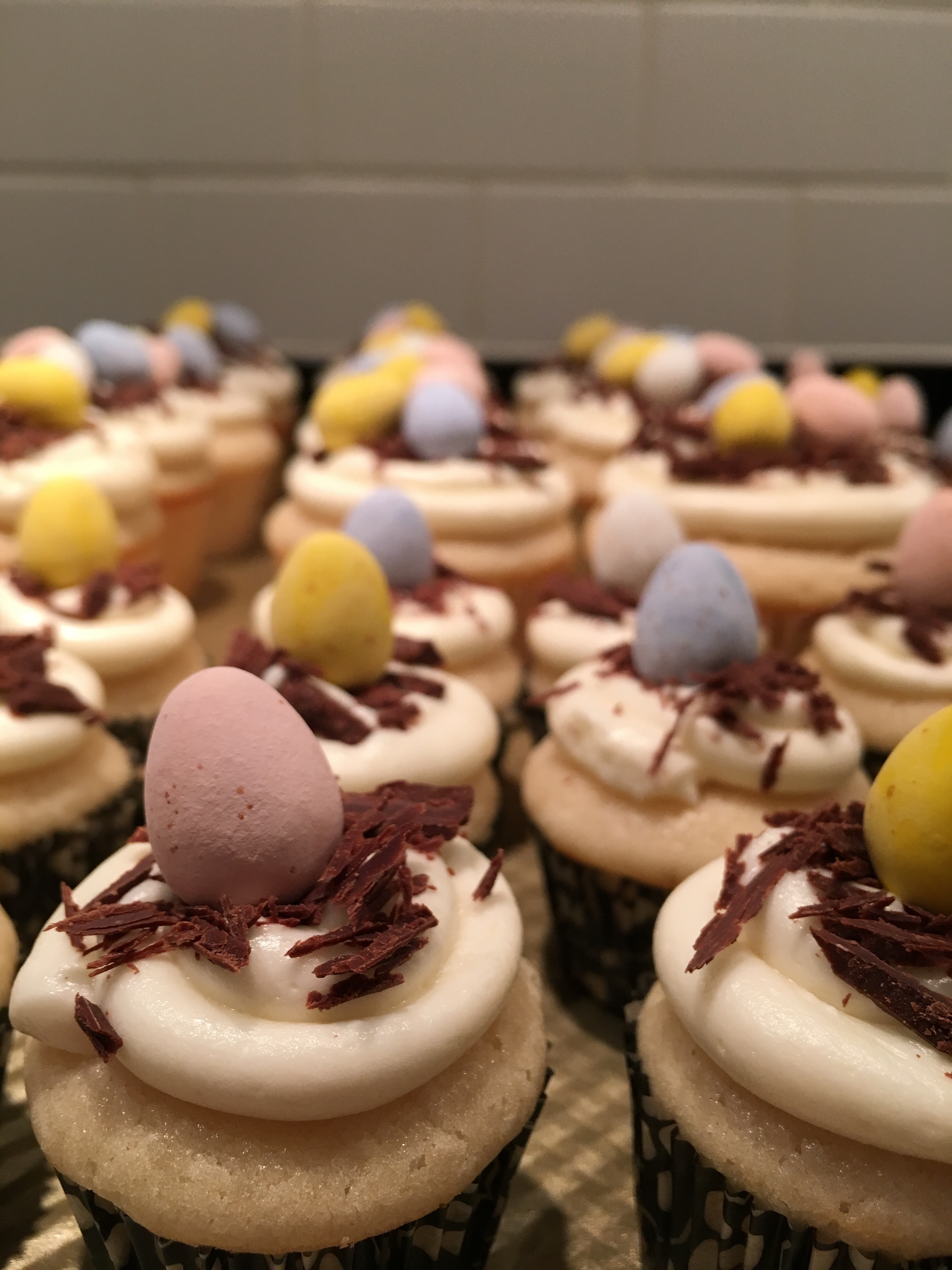 Ingredients
Cupcakes
3 and 1/3 cups all-purpose flour
1 teaspoon baking powder
1/2 teaspoon baking soda
1/2 teaspoon salt
1 cup (2 sticks) butter, melted
2 cups sugar
1 and 1/2 cup buttermilk (or whole milk)
1/2 cup sour cream
1 Tablespoon + 1 teaspoon vanilla
4 egg whites
Frosting
1 and 1/3 cups white chocolate chips, melted and cooled
10 ounces cream cheese, at room temperature
6 Tablespoons butter (3/4 stick), at room temperature
1 teaspoon vanilla extract
3 and 1/2 cups powdered sugar
Topping
4 blocks of Ghiradelli unsweetened chocolate
60 Cadbury Mini Eggs
Directions
For the cupcakes:
Preheat oven to 350°F. Line muffin tins with cupcake liners (12 regular and 24 mini).
In a mixing bowl, combine flour, baking powder, baking soda, and salt.
In another bowl, melt butter and whisk in the sugar, buttermilk, sour cream, and vanilla.
Add the liquid ingredients to the dry and mix until just combined. Set aside.
With an electric mixer, beat egg whites until soft peaks form. Fold into the batter until combined.
Spoon batter into cupcake liners.
Bake mini cupcakes for 9-11 minutes and regular cupcakes for 15-18 minutes until toothpick comes out clean.
For the frosting:
Melt the white chocolate in the microwave on low in 20 second increments, stirring after each. Let the chocolate cool down for about 15 minutes so it is not too hot that it melts the butter and cream cheese.
In a mixing bowl, beat butter and cream cheese on medium speed for 1 minute.
Add the melted chocolate and vanilla and beat anther minute.
Beat in the sugar a little at a time, mixing until until light and fluffy.
Place in a piping bag with tip and pipe onto the cupcakes.
For the topping:
Using a knife, cut the chocolate in thin strips to create long chocolate shavings.
Sprinkle over the freshly piped frosting and then top with Cadbury Mini Eggs.
Nutrition
Total calories: 11,697
Calories per regular cupcake: 472
Calories per mini cupcake: 232