lemon meringue cupcakes
lemon cupcakes with lemon curd filling and a light meringue frosting
baked in July 2015
yield: 12 cupcakes
prep time: 2 hours
cook time: 19 minutes
difficulty level: hard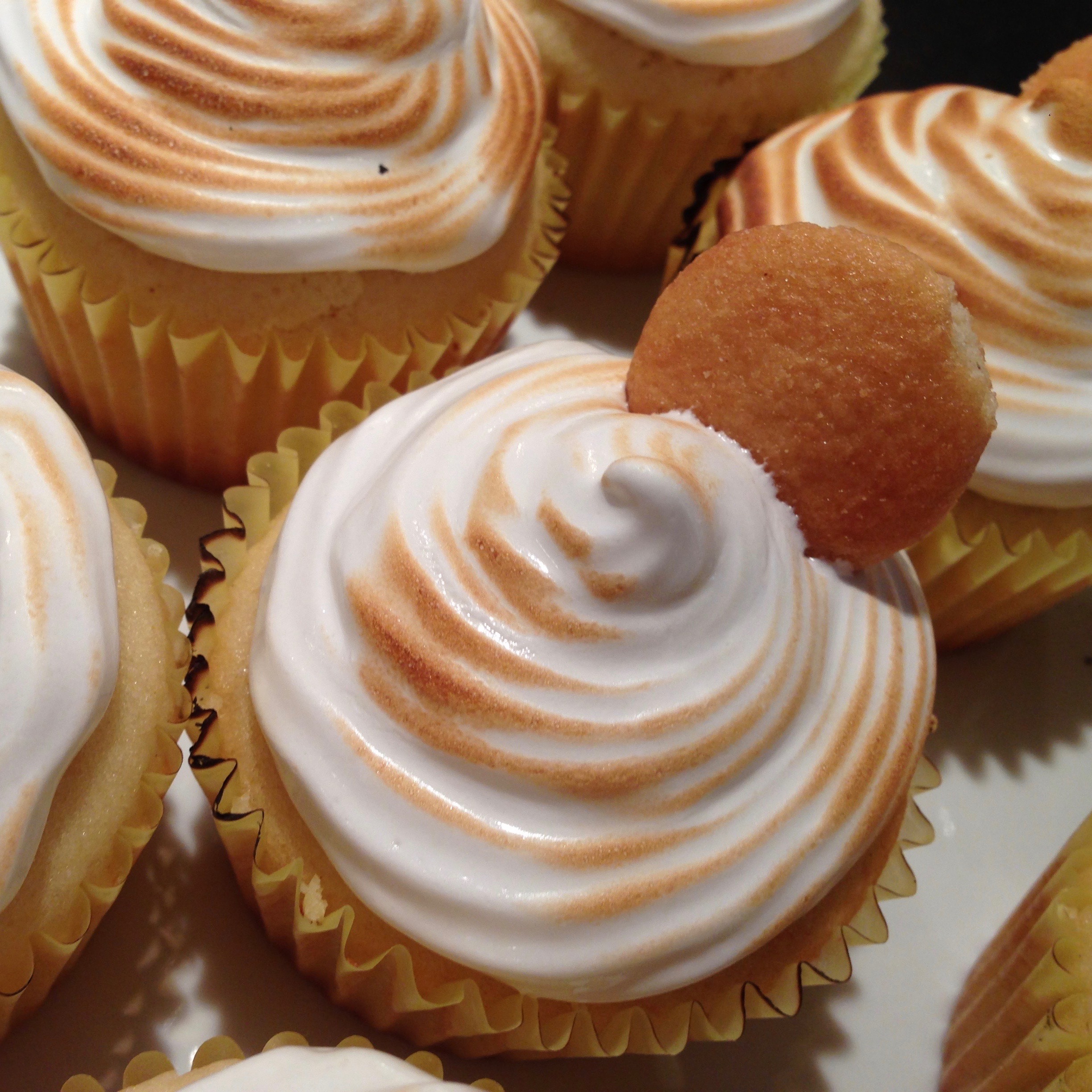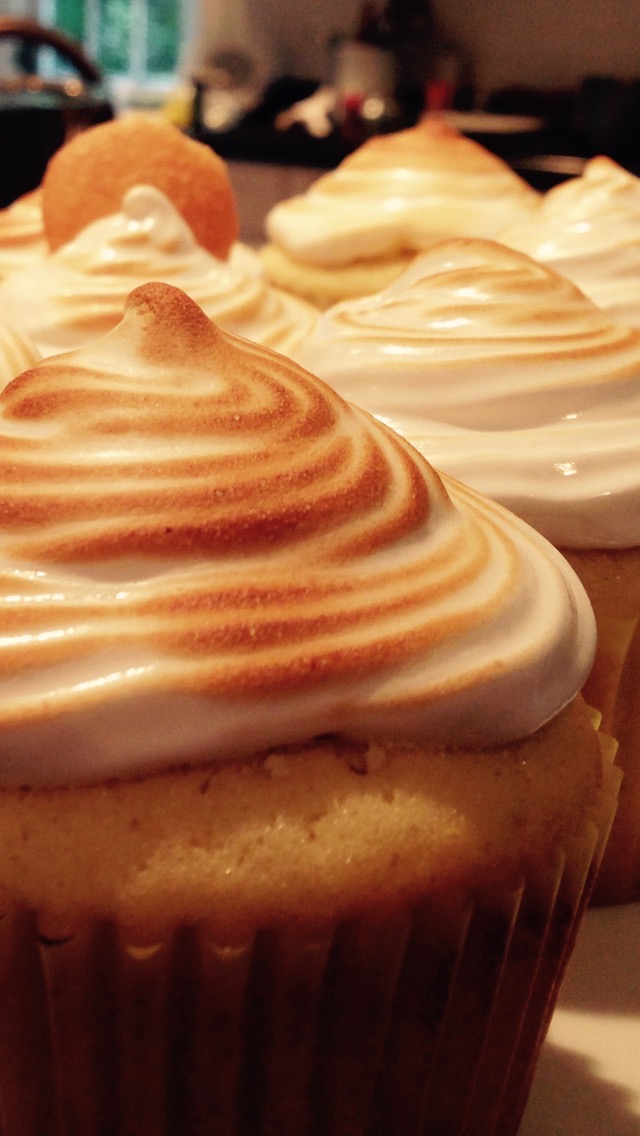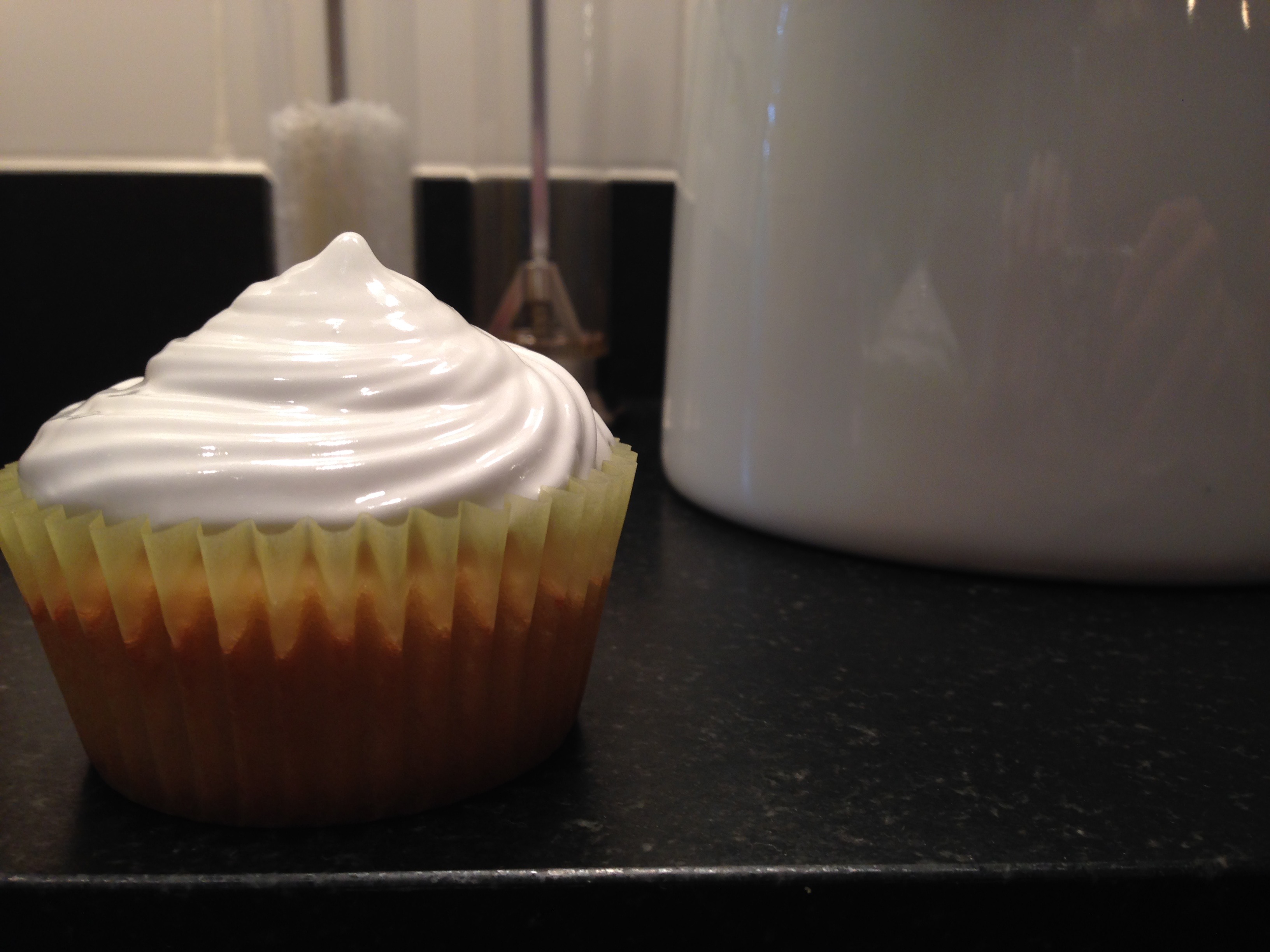 Ingredients
Cupcakes
1 and 1/2 cups all-purpose flour
1/2 teaspoon baking powder
1/4 teaspoon baking soda
1/4 teaspoon salt
3/4 cup + 2 Tablespoons granulated sugar
1/4 cup (1/2 stick) butter, at room temperature
1 and 1/2 Tablespoons finely grated lemon zest
1/4 cup vegetable or canola oil
1 large egg
2 large egg yolks
1/2 teaspoon lemon extract
1/2 teaspoon vanilla extract
1/3 cup milk
1/4 cup fresh lemon juice
Lemon Curd
6 Tablespoons (3/4 stick) salted butter
1 cup granulated sugar
1 and 1/2 Tablespoons finely grated lemon zest
4 large egg yolks
1 large egg
1/2 cup fresh lemon juice
Frosting
3/4 cup + 1 Tablespoon granulated sugar
1/3 cup water
1 Tablespoon light corn syrup
3 large egg whites, at room temperature
Mini Nilla Wafers for topping
Directions
For the cupcakes:
Preheat oven to 350°F.
In a mixing bowl, whisk together flour, baking powder, baking soda and salt for 30 seconds.
In the bowl of an electric stand mixer fitted with the paddle attachment, whip together sugar, butter and lemon zest on medium-high speed until pale and fluffy, about 4 minutes.
Blend in vegetable oil.
Add in egg and mix until combined then add in egg yolks, lemon extract and vanilla extract and mix until combined.
Measure out milk in a liquid measuring cup and stir in lemon juice.
Add flour mixture in 3 separate batches alternating with 1/2 of the milk mixture, beginning and ending with flour mixture and mixing just until combined after each addition.
Divide mixture among 12 paper lined muffin cups, filling each cup 2/3 full.
Bake in preheated oven 19 - 21 minutes, until toothpick inserted into center of cupcake comes out clean.
Remove from oven and allow to cool in muffin tin several minutes before transferring to a wire rack.
Cool completely, then us a knife to cut out center of each cupcake. Add one Tbsp of lemon curd and replace top of cupcake.
For the lemon curd:
In a mixing bowl, using an electric hand mixer set on medium-high speed, whip together butter, sugar and lemon zest until slightly pale and fluffy, about 2 minutes.
Blend in egg and yolks one at a time, mixing just until combined after each addition.
Stir in lemon juice.
Pour mixture into a 3 quart, non-reactive saucepan and heat mixture over medium-low heat. Cook mixture, stirring constantly, until mixture reaches 172 degrees on a candy thermometer (a fairly thick layer should coat the back of a wooden spoon and a path can be drawn through the mixture, basically the mixture should hold its shape pretty well).
Remove from heat and press mixture through a fine mesh strainer into a bowl to remove lemon zest.
Cover with plastic wrap pressing directly against the surface of the curd and chill at least 2 hours.
For the frosting:
In a small saucepan, whisk together 3/4 cup of the granulated sugar, the water and corn syrup.
Bring mixture to a boil over medium heat, stirring constantly until sugar dissolves, then continue to boil without stirring and heat to 230 degrees (be sure to check temperature with a candy thermometer).
Meanwhile, whip egg whites in a stand mixer fitted with whisk attachment on medium-high speed until soft peaks form, then add in remaining 1 Tbsp sugar and whisk until combined.
Once sugar syrup reaches 230 degrees, remove from heat, and with mixer running on low speed, slowly pour syrup down side of bowl in a slow steady stream.
Once all of the syrup has been blended in, increase mixer speed to medium-high and whisk mixture until stiff but not dry peaks form (mixture and bowl should be cool), about 7 - 10 minutes.
Pipe frosting over cupcakes and carefully toast edges with a kitchen torch. For best results serve within 1 hour of assembling.
Nutrition
Total calories: 4,695
Calories per cupcake: 395