snickerdoodle cupcakes
snickerdoodle cupcakes with cinnamon cream cheese frosting
baked in December 2014
yield: 28 cupcakes
prep time: 25 minutes
cook time: 20 minutes
difficulty level: easy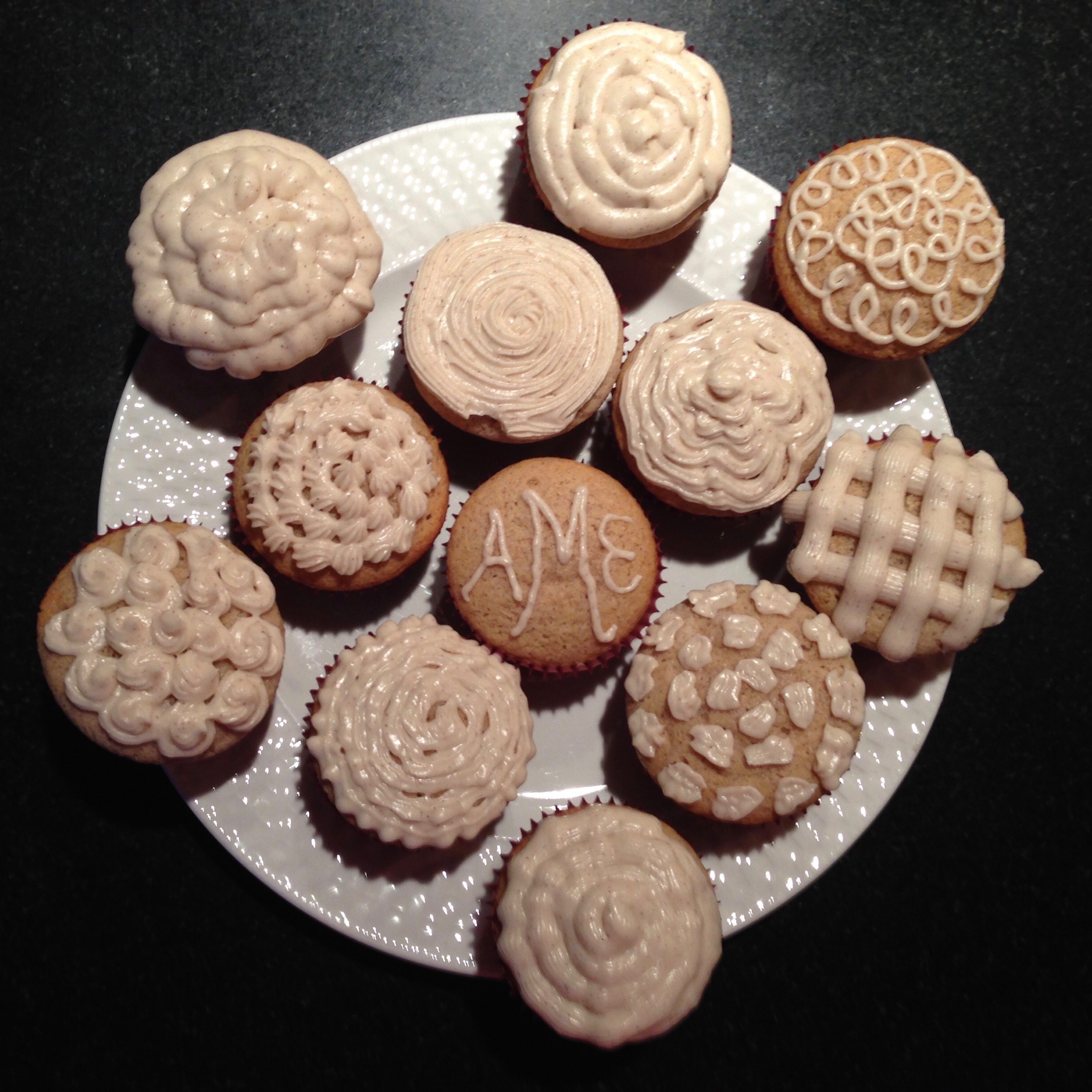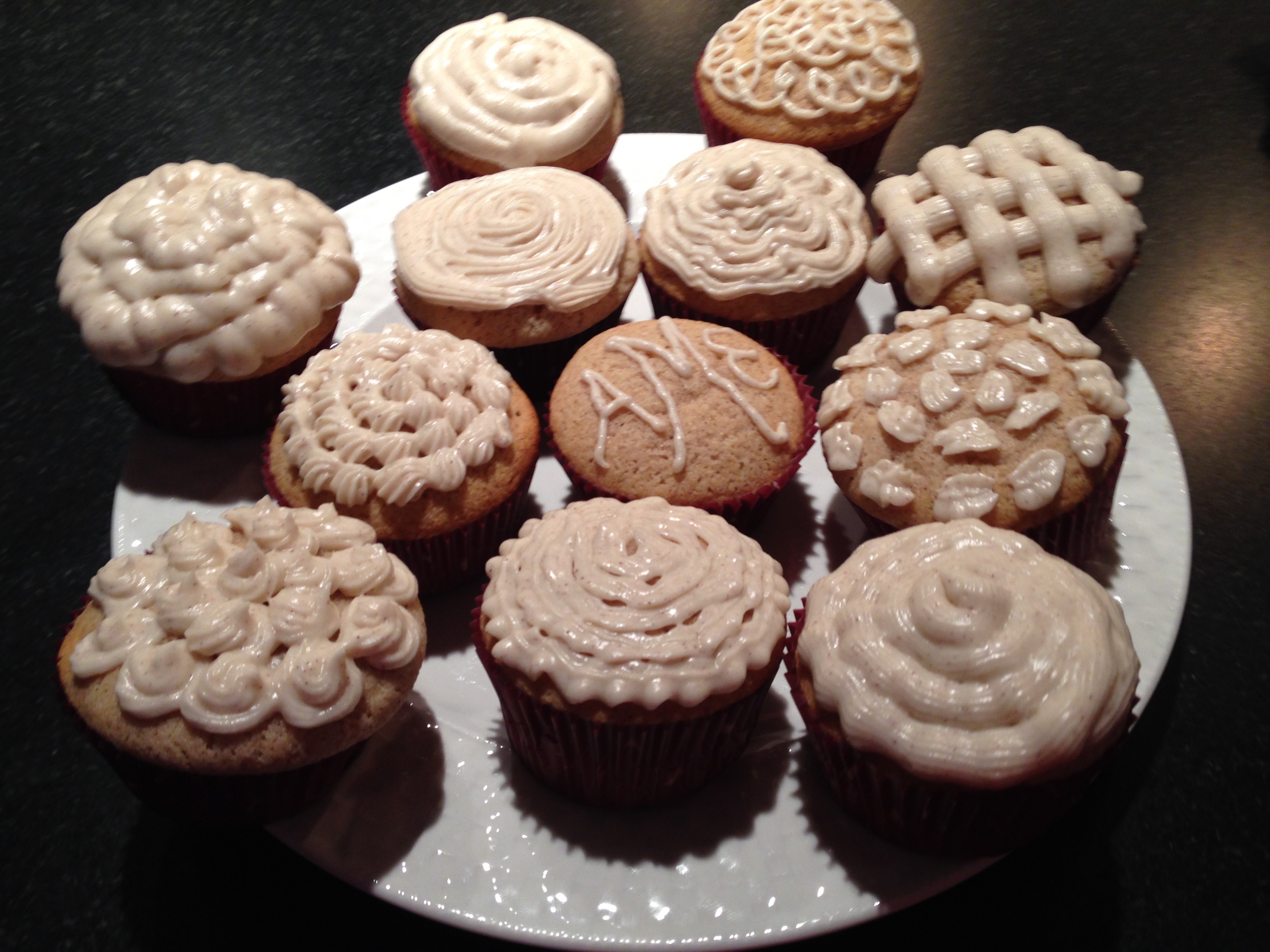 Ingredients
Cupcakes
1 and 1/2 cups all-purpose flour
1 and 1/2 cups cake flour
1 Tablespoon baking powder
1/2 teaspoon salt
1 Tablespoon ground cinnamon
1 cup (2 sticks) unsalted butter, at room temperature
1 and 3/4 cups sugar
4 large eggs, at room temperature
2 teaspoons vanilla extract
1 and 1/4 cups whole milk
Frosting
12 ounces (1 and 1/2 packages) cream cheese, at room temperature
1/2 cup (1 stick) unsalted butter, at room temperature
1 pound powdered sugar, sifted
2 Tablespoons brown sugar
1/2 Tablespoon vanilla extract
1 teaspoon ground cinnamon
Topping
2 Tablespoons sugar
1/2 teaspoon ground cinnamon
Directions
For the cupcakes:
Preheat oven to 350° F. Line 28 muffin tins with paper liners.
Sift together both flours, baking powder, salt and cinnamon.
In a large mixing bowl, cream together butter and sugar until pale and fluffy.
Add eggs, one at a time, beating until each is incorporated, scraping down sides of bowl as needed. Beat in vanilla.
Add the flour mixture in three parts, alternating with additions of milk, beating until combined after each addition.
Divide batter evenly among lined cups, filling each about ¾ full.
Bake about 20 minutes, or until toothpick inserted into the center of one of the cupcakes comes out clean. Remove to a wire rack to cool completely before frosting.
For the frosting:
In a medium bowl, use electric mixer to blend cream cheese and butter.
Add sugars, vanilla and ground cinnamon.
Spread onto cooled cupcakes, or scoop into piping bag and pipe on the frosting decoratively.
Place sugar-cinnamon mixture in a fine sieve and tap it lightly over the cupcakes to give them a light sprinkle.
Nutrition
Total calories: 8,751
Calories per cupcake: 313