triple chocolate cupcakes
dense brownie cupcakes with whipped chocolate buttercream frosting
frosting recipe from I am baker
baked in July 2016
yield: 12 cupcakes
prep time: 30 minutes
cook time: 14 minutes
difficulty level: easy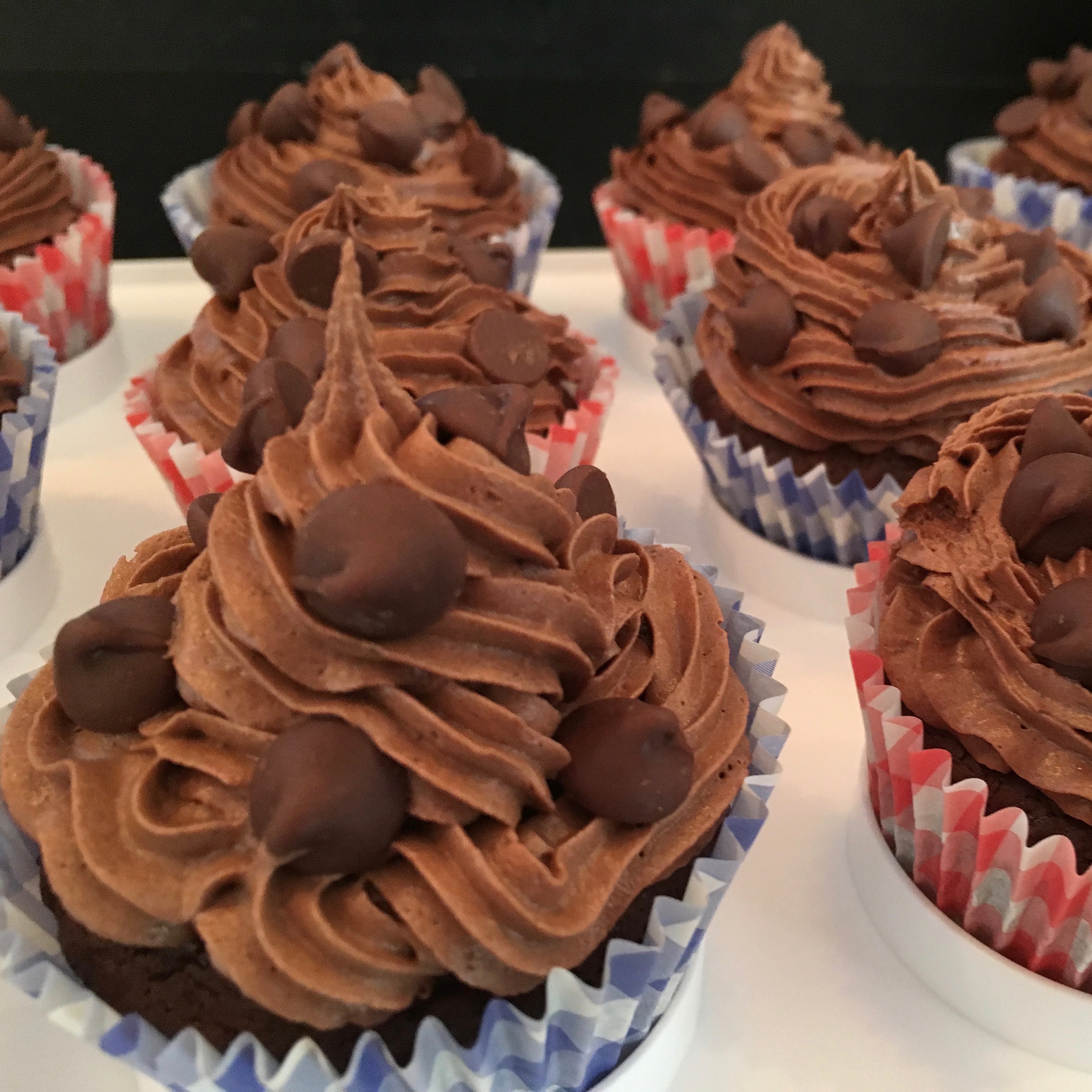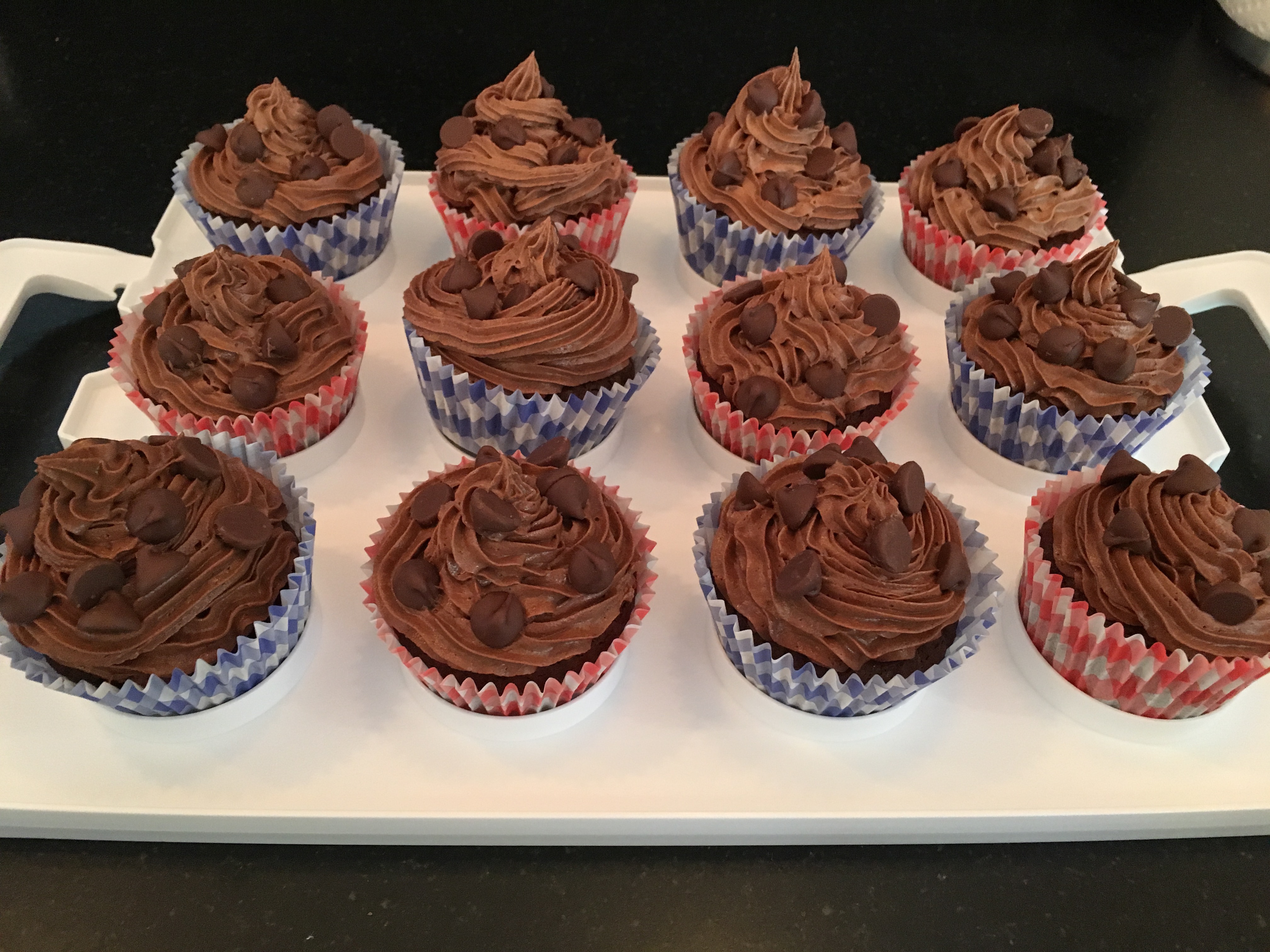 Ingredients
Cupcakes
1/2 cup (1 stick) unsalted butter
1 and 1/4 cups sugar
2 large eggs
3/4 cups Dutch Process Cocoa
1/2 teaspoon salt
1/2 teaspoons baking powder
2 teaspoons vanilla extract
3/4 cups all-purpose flour
Frosting
3/4 cups (1 and 1/2 sticks) butter, at room temperature
2 cups powdered sugar
1/3 cup cocoa powder
2 Tablespoons heavy whipping cream
1 teaspoon vanilla extract
Pinch salt
1/2 cup milk chocolate chips
Directions
For the cupcakes:
Preheat the oven to 350°F. Place 12 cupcake liners in a cupcake pan.
In a saucepan set over low heat, melt the butter, then add the sugar and stir to combine.
In a separate large bowl crack the 2 eggs, and beat well.
Beat in the cocoa, salt, baking powder and vanilla until smooth. Make sure to get all of the cocoa powder broken down and incorporated.
Add the hot butter/sugar mixture to the bowl, a little at a time, stirring until smooth.
Add the flour and stir to combine.
Spoon the batter evenly into the cupcake liners.
Bake the cupcakes for about 14-17 minutes, until a cake tester inserted into the center comes out clean. They should look moist but be well set on the edges.
For the frosting:
In the bowl of an electric stand mixer, fitted with whisk attachment whisk butter and sugar on medium-high speed until very pale and fluffy, or about five minutes. Be sure to stop at least once and scrape the bowl.
With the mixer off, add in cocoa powder, vanilla and salt.
Turn mixer on low and blend for about 30 seconds.
Add in heavy cream one Tablespoon at a time .
Once all cream has been added and mixture is mostly combined, turn off the mixer and scrape down the sides of the bowl.
Turn the mixer onto medium-high to high and whisk for 3-5 minutes or until mixture is lighter and fluffier.
Frost the cupcakes and add several chocolate chips to top it off.
Nutrition
Total calories: 5,288
Calories per cupcake: 441