caramel nutella popcorn
caramel popcorn with nutella glaze
baked in July 2015
yield: 10-12 cups of popcorn
prep time: 30 minutes
cook time: 30 minutes
difficulty level: medium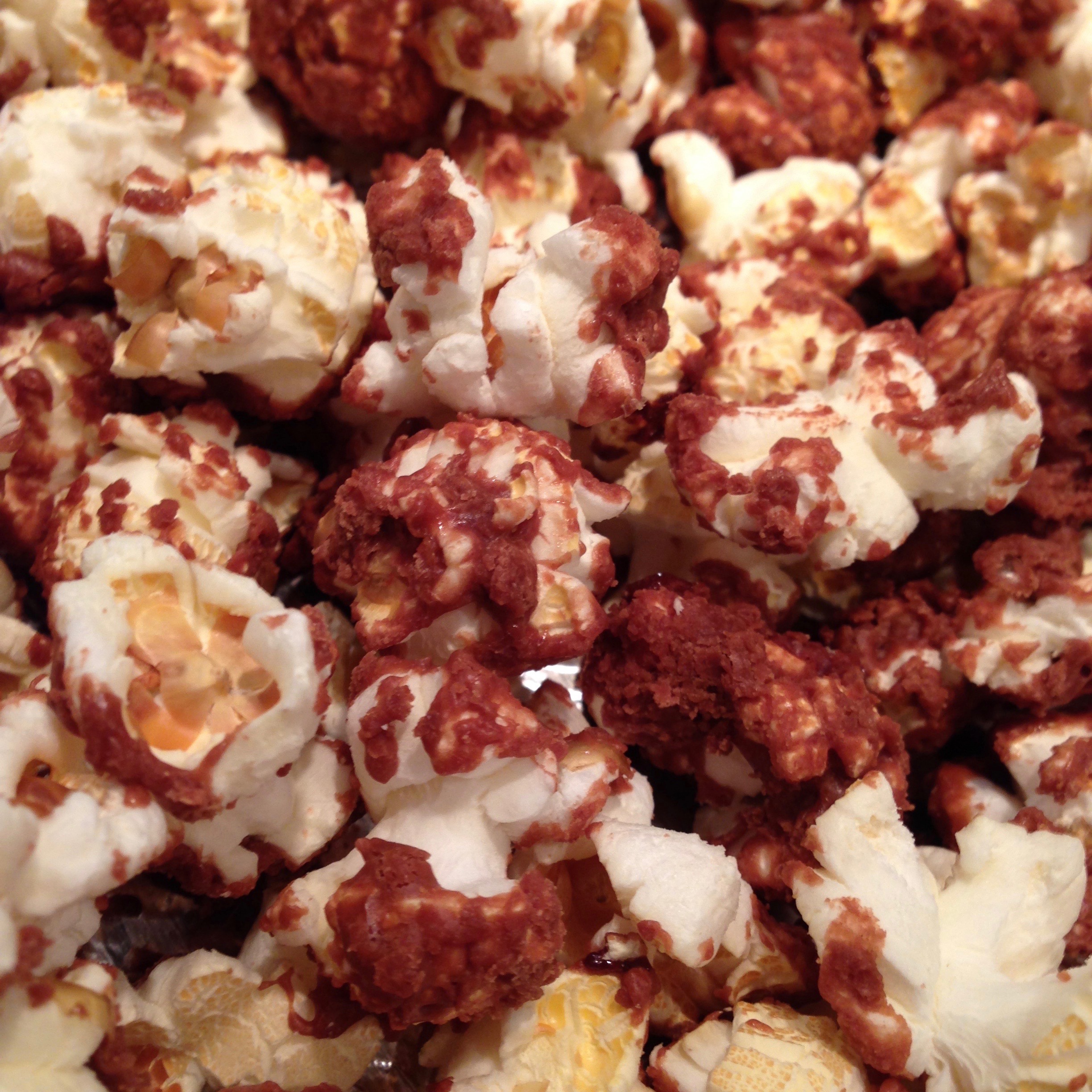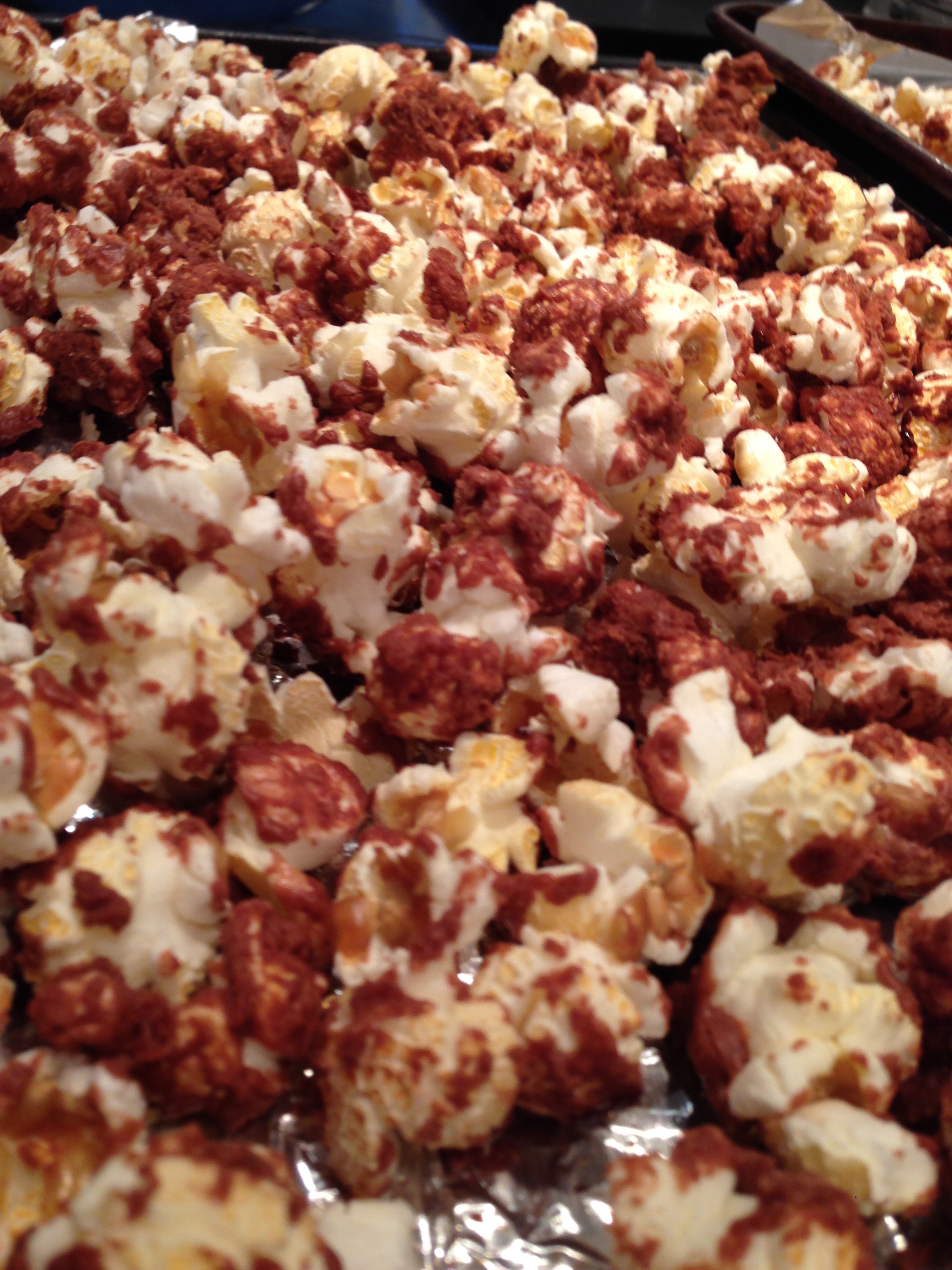 Ingredients
10-12 cups of air-popped popcorn
1/2 cup brown sugar
1/4 cup corn syrup
1/2 cup butter
3/4 cup Nutella
1 teaspoon vanilla
1/2 teaspoon baking soda
Directions
Sift out the unpopped popcorn kernels, and put all the nicely popped ones in a large bowl. Set aside.
Preheat oven to 250°F.
In a medium or large microwave-safe bowl, combine the brown sugar, corn syrup, and butter. Heat for 30 seconds on high.
Stir quickly to combine and microwave again for 2 minutes.
Add the Nutella to the mixture and stir until everything is well combined.
Microwave it again for 2 and 1/2 to 3 minutes until it is bubbly and about doubled in size.
Remove from the microwave and quickly add the vanilla and baking soda.
Slowly and evenly pour the mixture over the popcorn and stir/toss until all the popcorn is evenly coated.
If you like your popcorn chewy, you can stop here — spread the popcorn onto a cookie sheet lined with wax paper, let it cool a bit and start snacking!
If you love crunchy popcorn, follow these steps:
Line a rimmed cookie sheet with tin foil and spray it with nonstick cooking spray.
Pour the popcorn mixture onto the foil.
Bake at 250°F for 30 minutes, stirring every 10 minutes, until crunchy.
Nutrition
Total calories: 3,030
Calories per cup of popcorn: 253