chocolate chip cookie cups
chocolate chip cookie cups with a reese's or rolo center
baked in May 2016
yield: 48 cookie cups
prep time: 25 minutes
cook time: 9 minutes
difficulty level: easy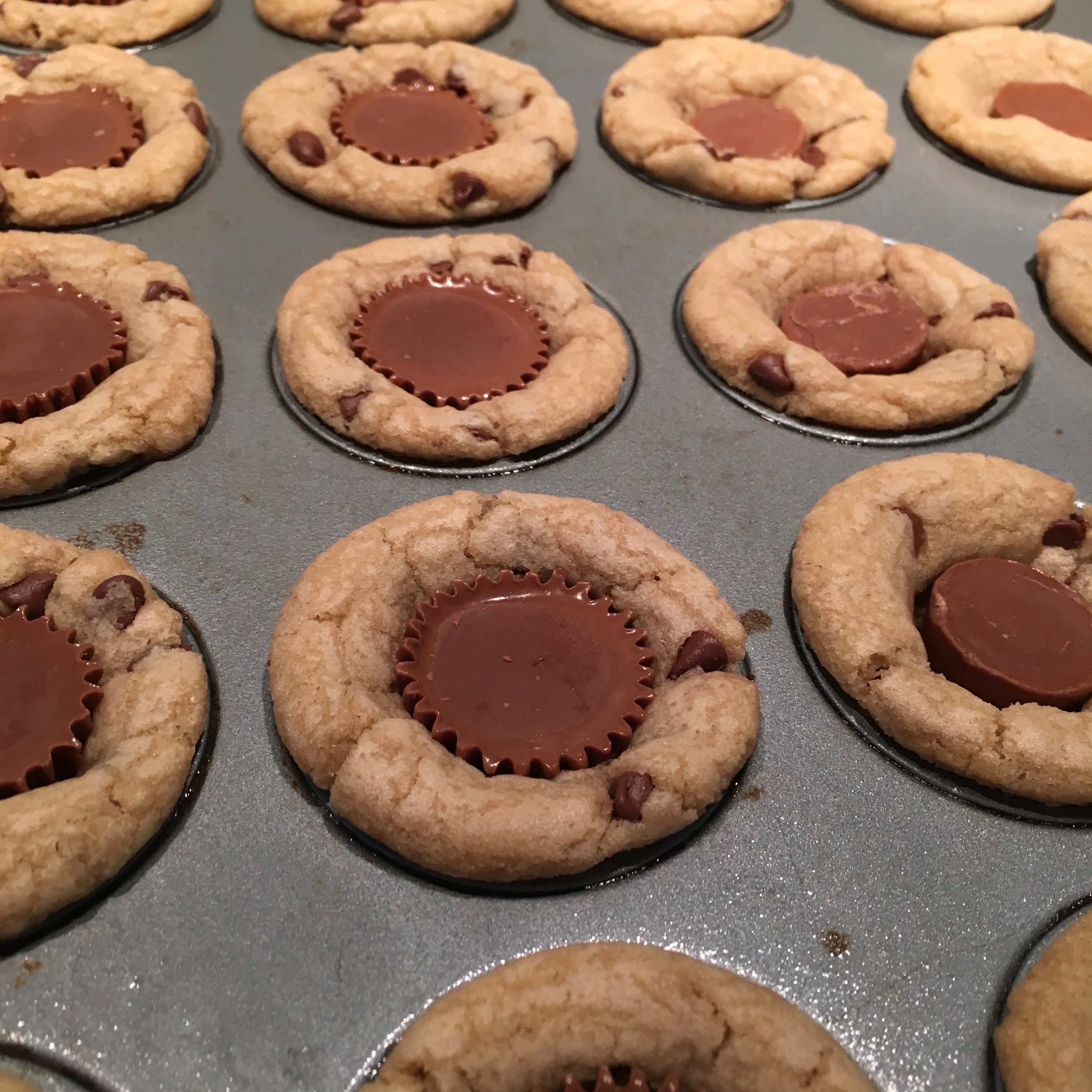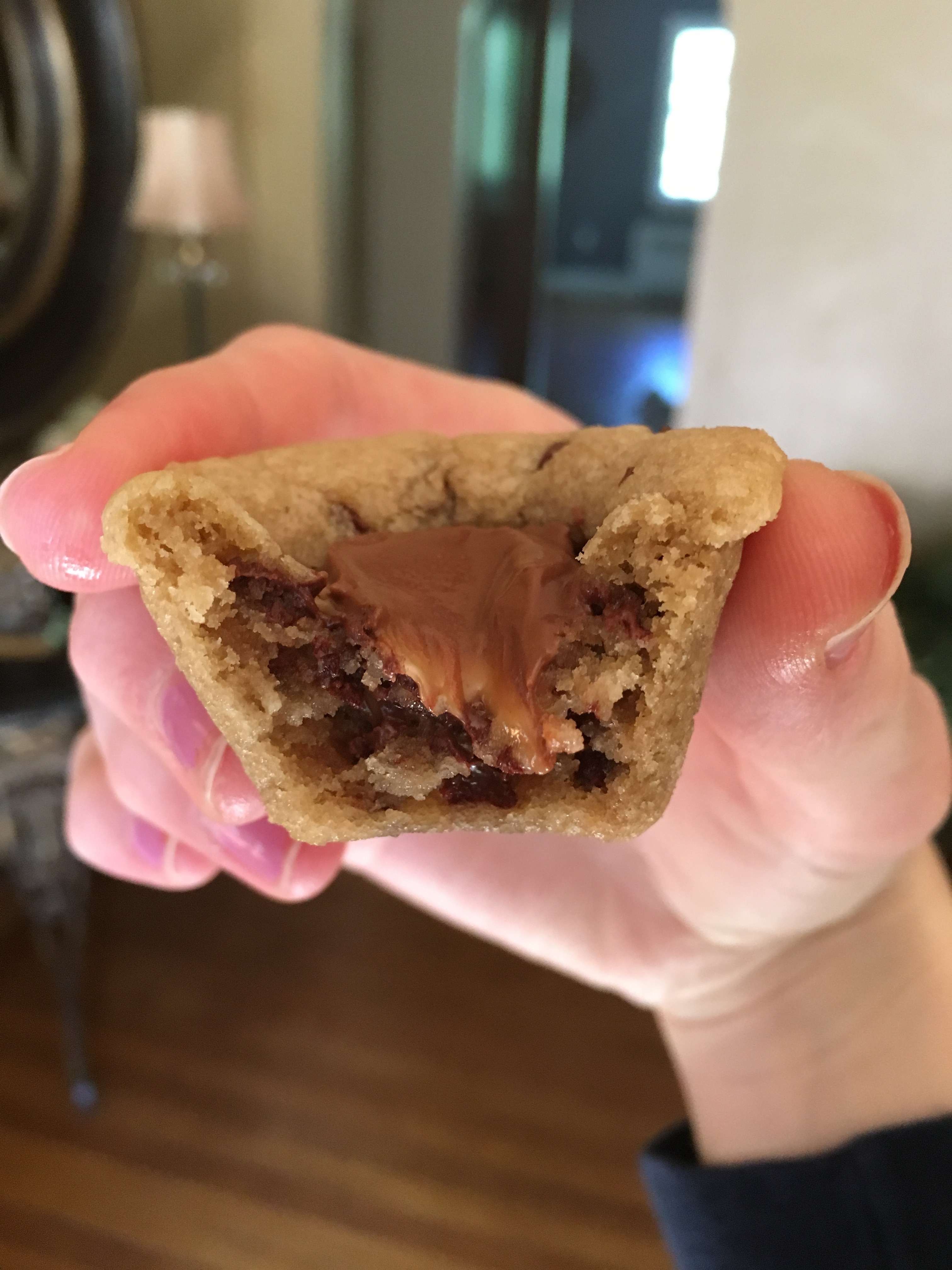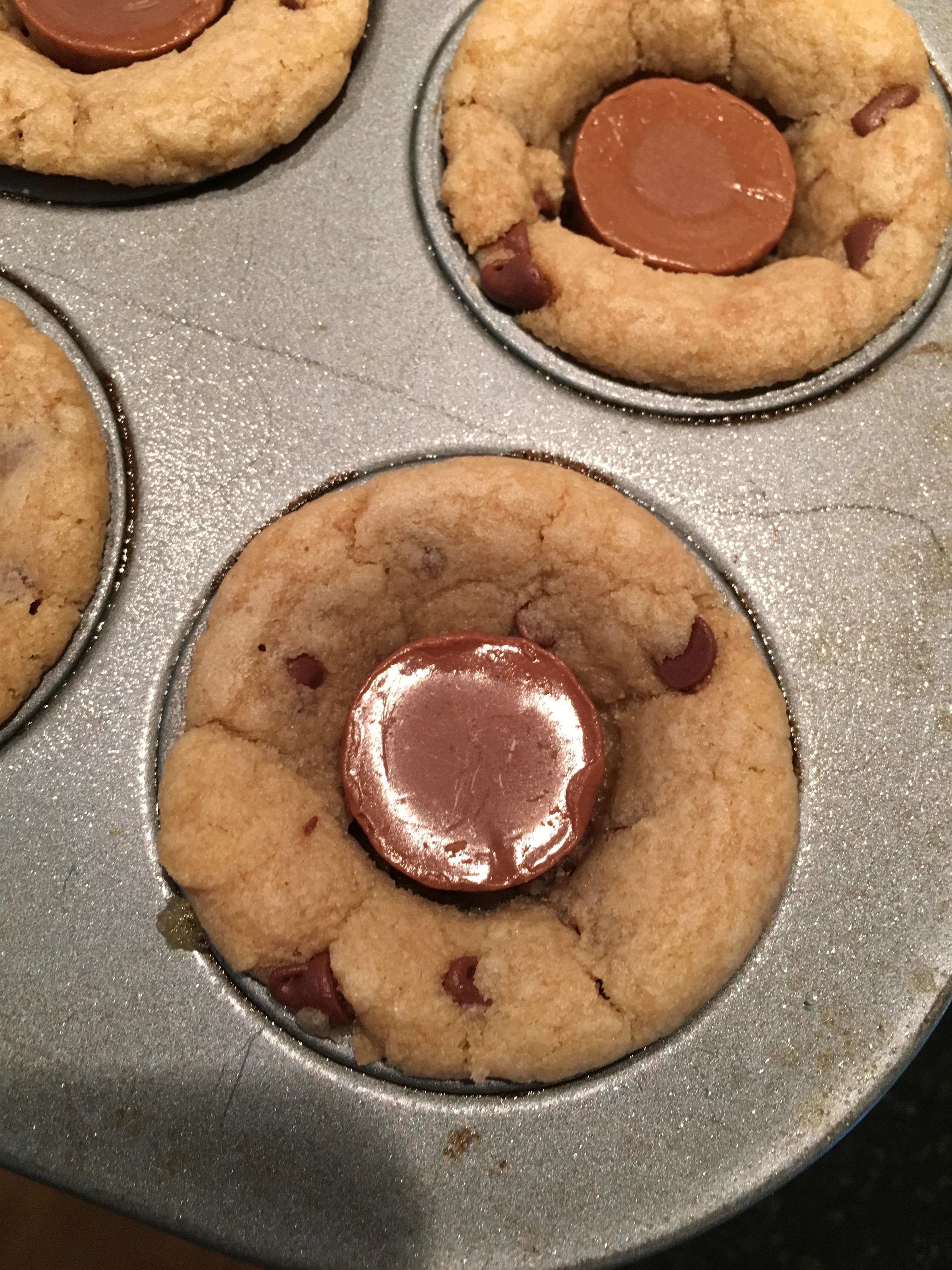 Ingredients
4 cups (2 sticks) butter, melted
3/4 cup granulated sugar
1 cup light brown sugar
2 large eggs
1 Tablespoon pure vanilla extract
1 teaspoon baking soda
3 and 1/4 cups all-purpose flour
1/4 teaspoon salt
1 and 1/2 cup mini chocolate chips
24 Rolo candies, unwrapped
24 Reese's mini candies, unwrapped
Directions
Pour butter into an electric mixer fitted with paddle attachment. While still hot, add both sugars and mix on low until combined. Let sit to cool for a few minutes.
While butter mixture is cooling, combine flour, baking soda, and salt in a medium bowl. Stir and set aside.
Turn mixer (with butter mixture bowl attached) on low. Add eggs, one at a time, mixing completely.
Mix in vanilla extract.
Add flour mixture to the wet ingredients and mix until combined.
Stir in chocolate chips.
Spray mini muffin pans with nonstick cookie spray. Scoop 1-1 and 1/2 tablespoons of dough into each cavity. Chill the pans for at least 1 hour.



Preheat oven to 350°F. Bake cookie cups for about 9-11 minutes (the outside will start to turn a golden color when done).
When the cookie cups come out of the oven, press one Rolo/Reese's into the center of each. Let cool completely in pans before removing (let the Rolo/Reese's re-harden or it will collapse). Cookies should pop out easily with the aid of a knife.
Nutrition
Total calories: 8,050
Calories per cookie cup: 168