golden oreo truffles
rich golden oreo truffles coated in white chocolate and topped with sprinkles
baked in March 2018
yield: 30 truffles
prep time: 30 minutes
difficulty level: easy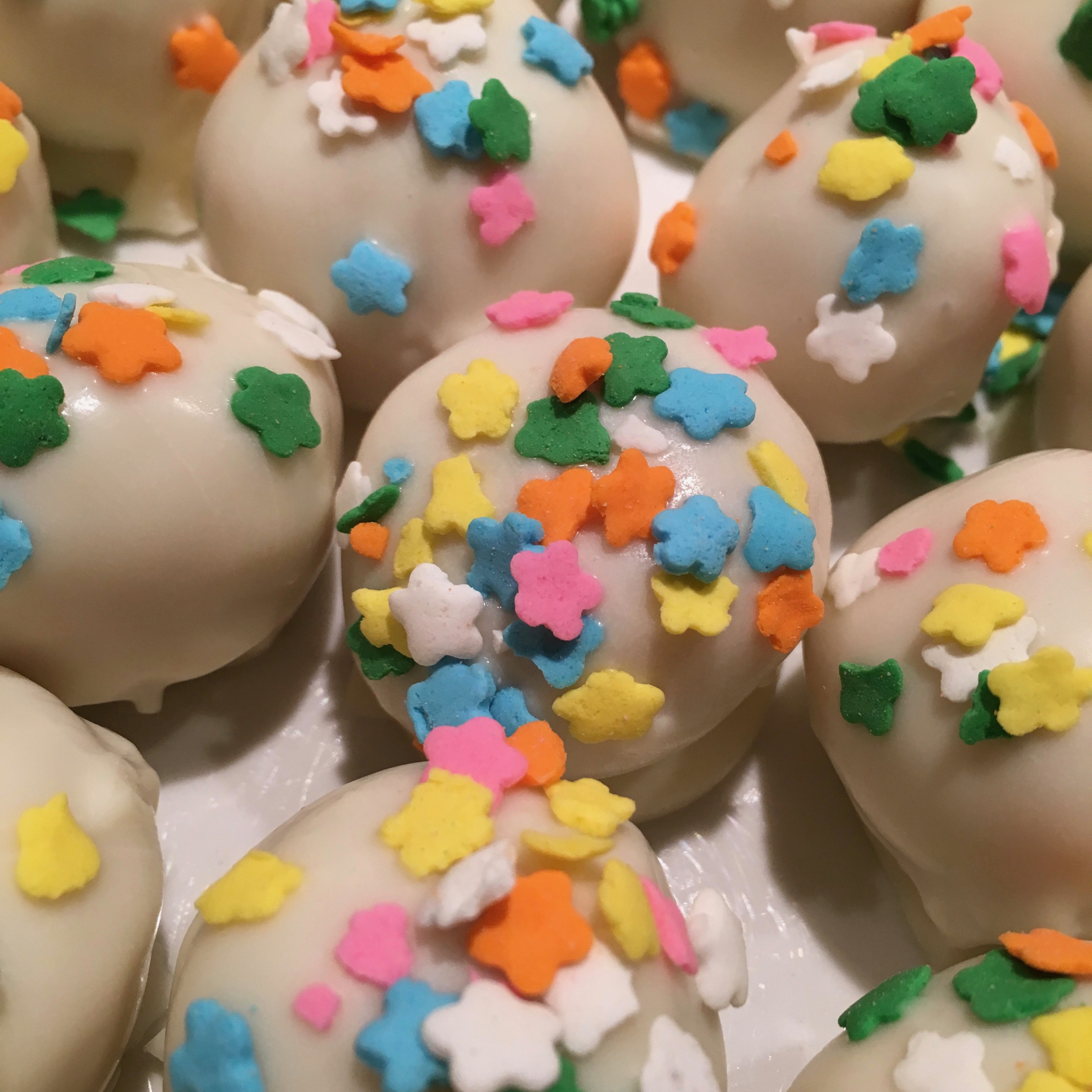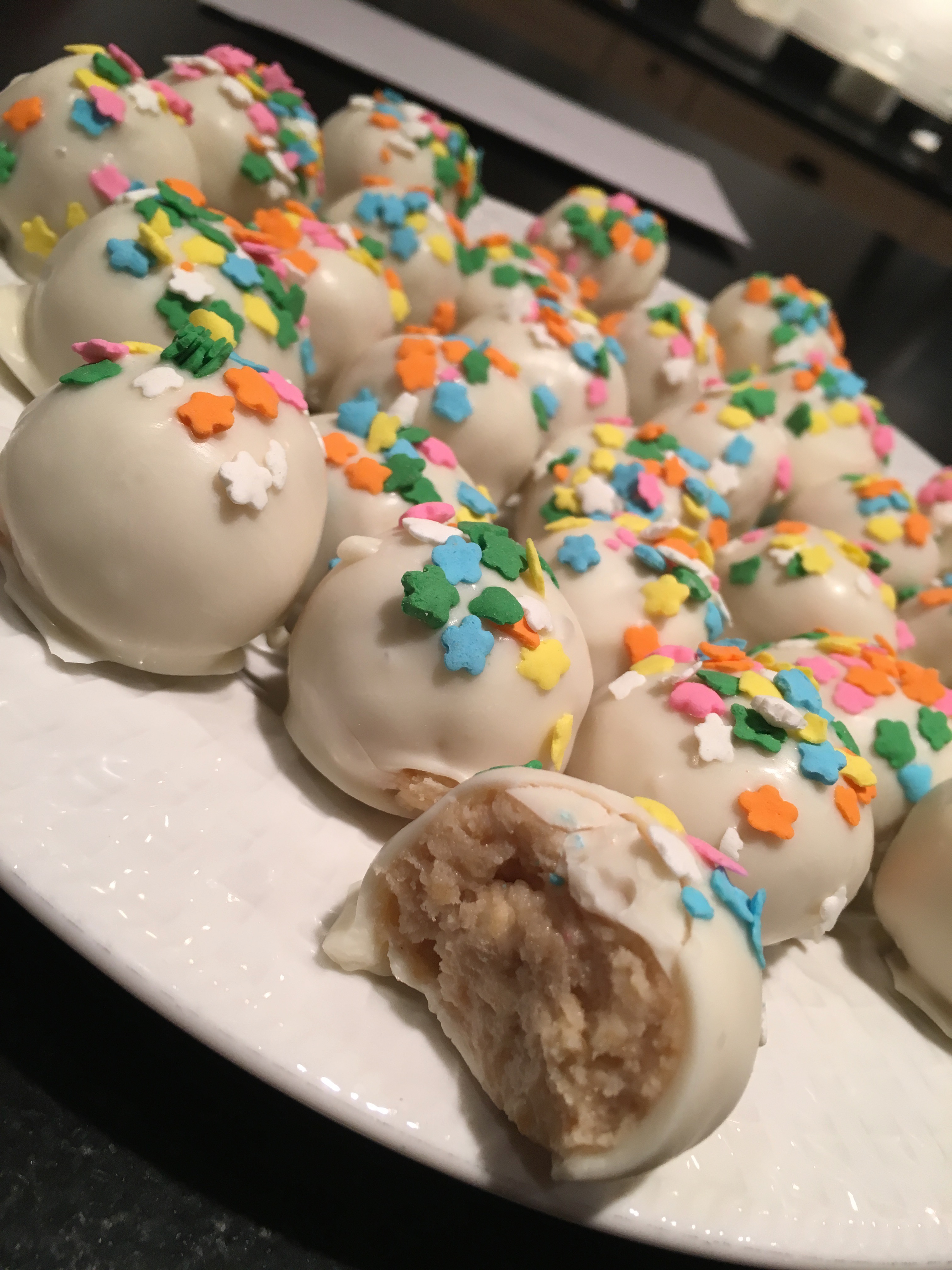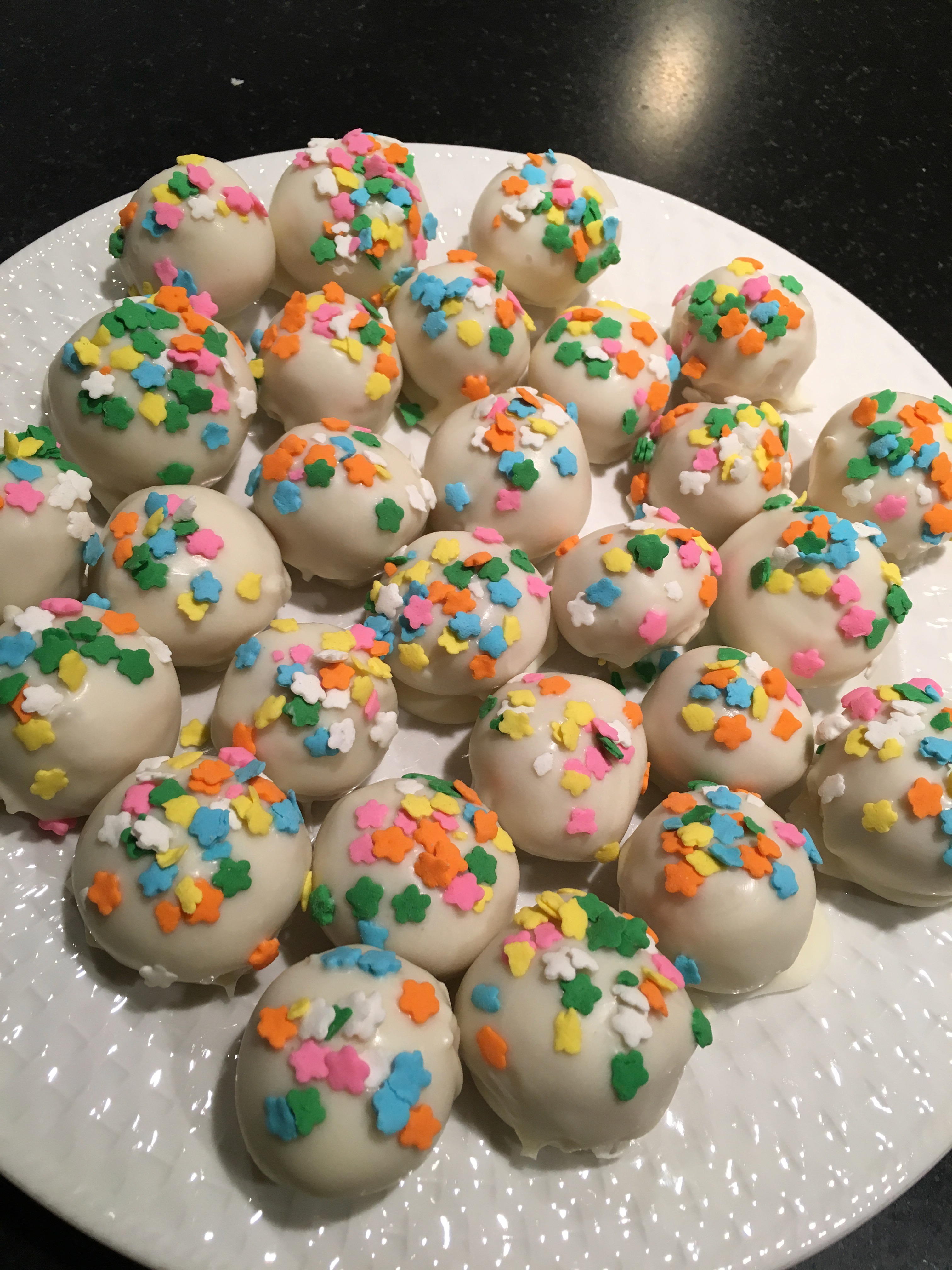 Ingredients
1 package (8 ounces) cream cheese, softened
1 package golden oreos
12 ounces high quality white chocolate
sprinkles for decor
Directions
Process the oreos (the entire cookies, filling and cookie) in a food processor or blender. Pulse until crumbs are formed.
Using a hand-held or stand mixer fitted with a paddle attachment, beat the oreo crumbs with the cream cheese until combined. The mixture will be thick and sticky.
Using your hands, roll into 30-35 balls. Place balls on a parchment paper lined baking sheet.
Freeze the truffles for about 30 minutes.



Melt the chocolate according to package directions.
Working with 1 truffle at a time, coat in chocolate. Here's how I coat truffles: drop the truffle in the middle of the melted chocolate. Swirl the chocolate all around it with a fork. Pick up the truffle with a fork. Tap the fork on the edge of the bowl to allow the excess chocolate to drip off. Place on a lined baking sheet.
Top with sprinkles while the chocolate is still wet.
Refrigerate truffles for at least 10 minutes so the chocolate sets.
Nutrition
Total calories: 4,451
Calories per truffle: 149