gooey marshmallow m&m bars
m&m cookie bars topped with gooey roasted marshmallows
baked in July 2016
yield: 24 bars
prep time: 15 minutes
cook time: 25 minutes
difficulty level: easy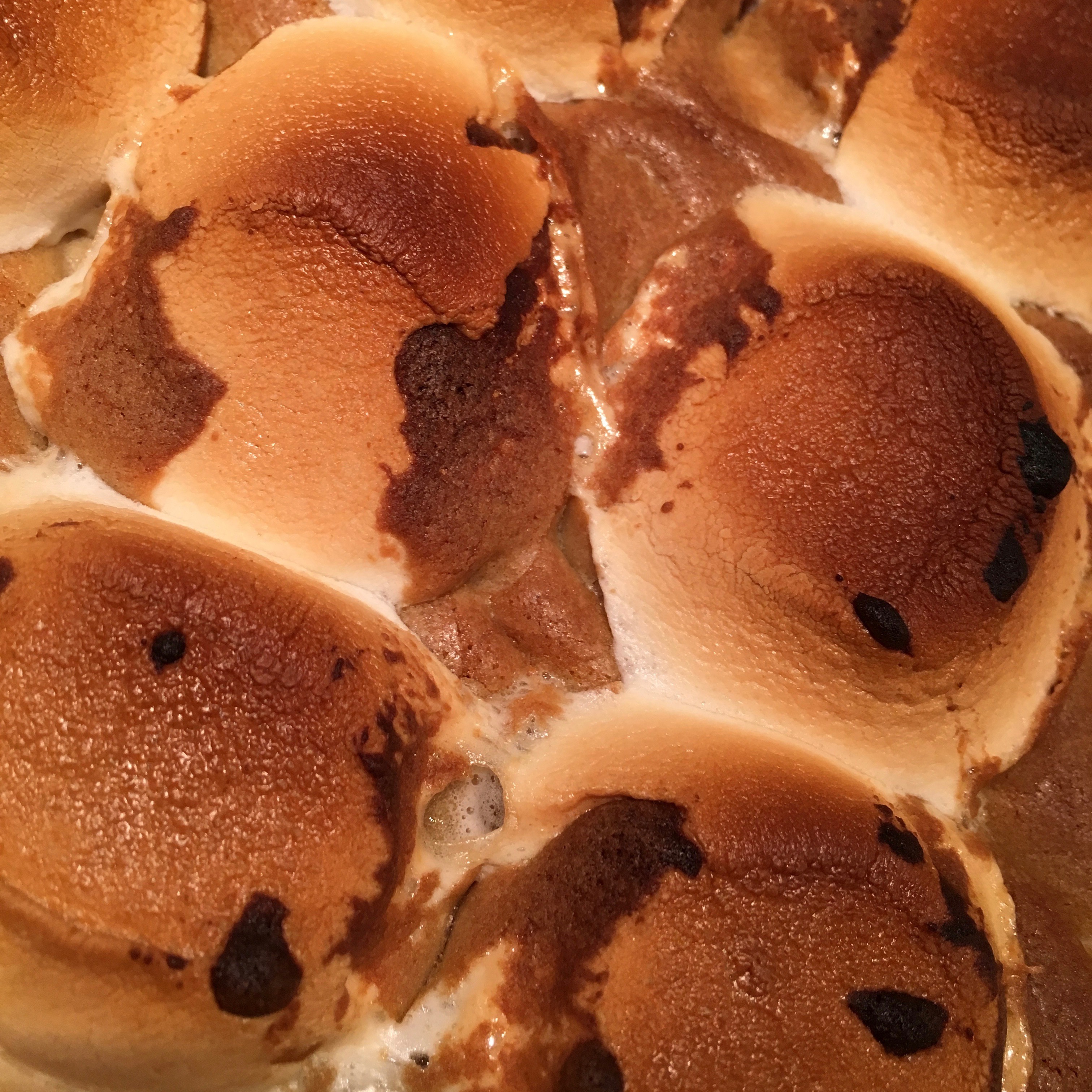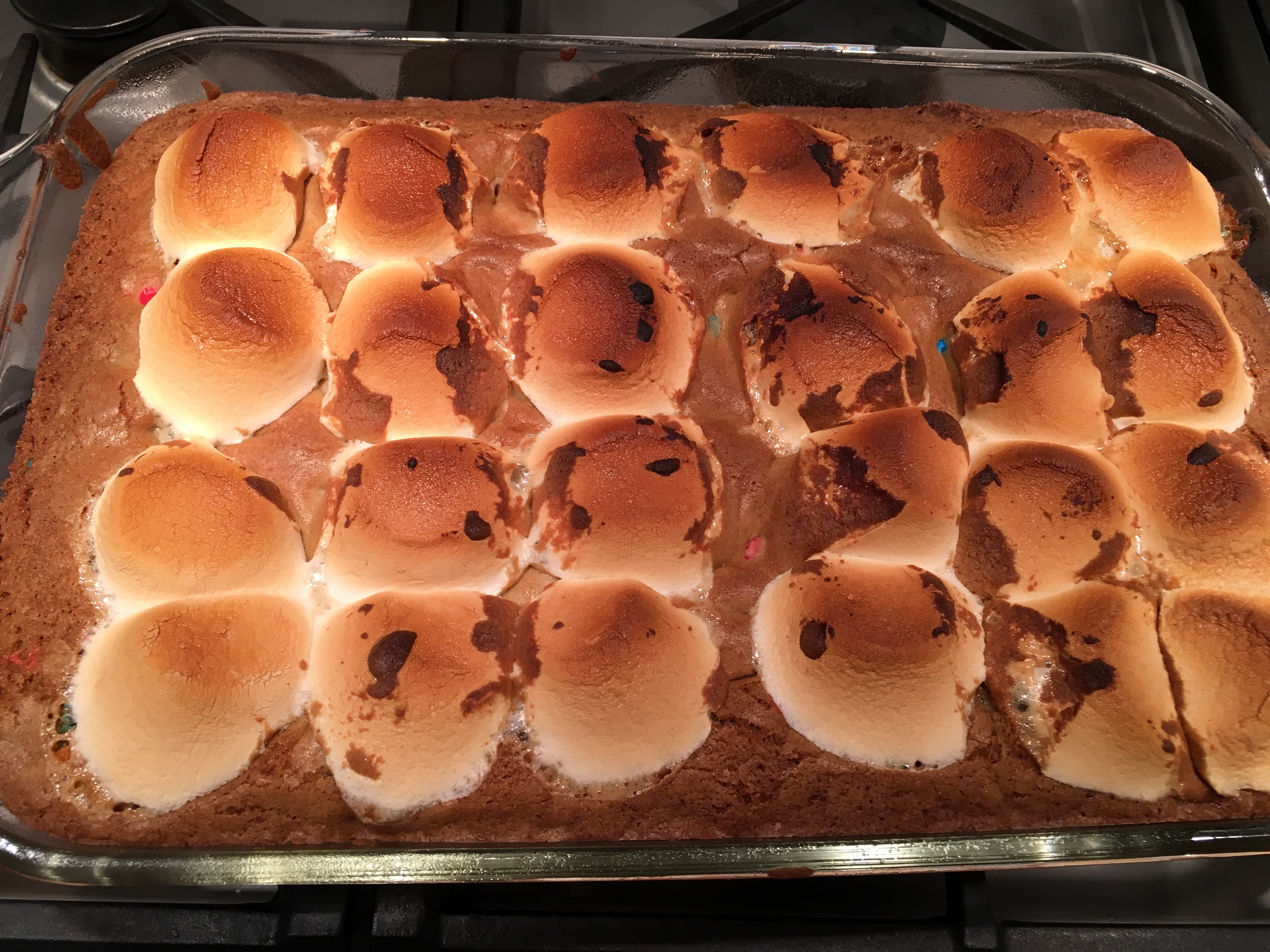 Ingredients
1 cup (2 sticks) unsalted butter, at room temperature
1 cup dark brown sugar
1 cup granulated sugar
3 large eggs
2 teaspoons pure vanilla extract
2 and 1/2 cups all-purpose flour
2 teaspoons baking soda
1 teaspoon salt
1 cup miniature m&m's
24 marshmallows
Directions
Preheat oven to 375°F. Lightly grease a 9x13-inch baking pan with nonstick spray.
In a large mixing bowl, beat together the butter and sugars until creamy, about 2 minutes.
Add the eggs, one at a time, beating after each addition.
Mix in the vanilla.
In a separate medium bowl, whisk together the flour, baking soda and salt.
Gradually add to the wet ingredients and beat until just combined.
Gently mix in the m&m's with a rubber spatula until evenly distributed.
Press just less than 3/4 of the cookie dough evenly into the bottom of the prepared baking pan.
Layer the 24 marshmallows into the pan, spacing evenly into a 4x6 grid.
Use a medium cookie scoop or ice cream scoop to spoon dough balls in between each marshmallow in the 6-count rows, creating 20 dough balls (5 in each row).
Bake for 25 minutes, or until the marshmallows and cookie dough are dark golden brown. Let cool before slicing into 24 squares.
Nutrition
Total calories: 6,013
Calories per bar: 251