i just got dumped brownie bars
a rich five-layer brownie bar with chocolate chip cookie base, golden oreos, fudgy brownie layer, chocolate ganache, and caramel drizzle
baked in March 2018
yield: 14 bars
prep time: 30 minutes
cook time: 35 minutes
difficulty level: medium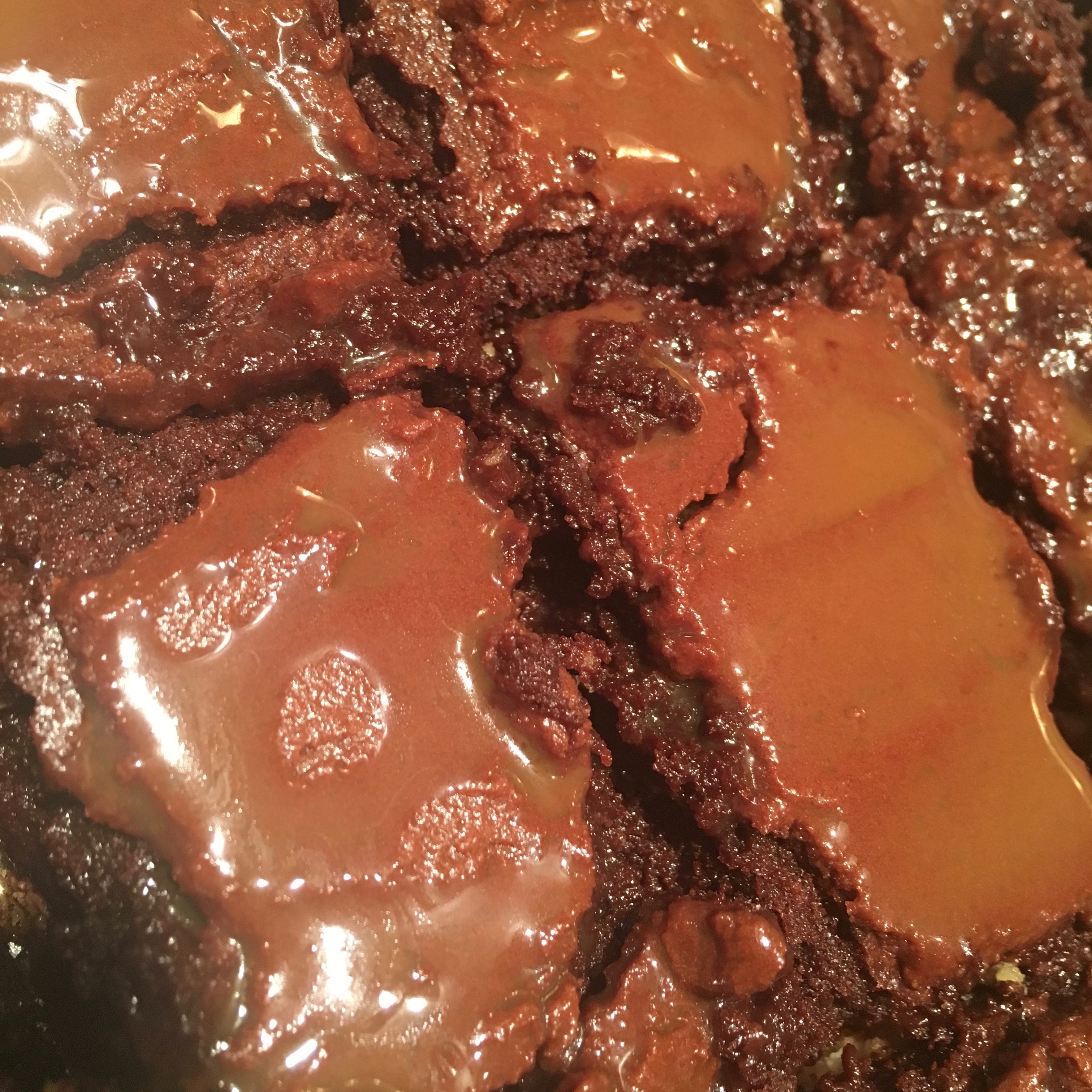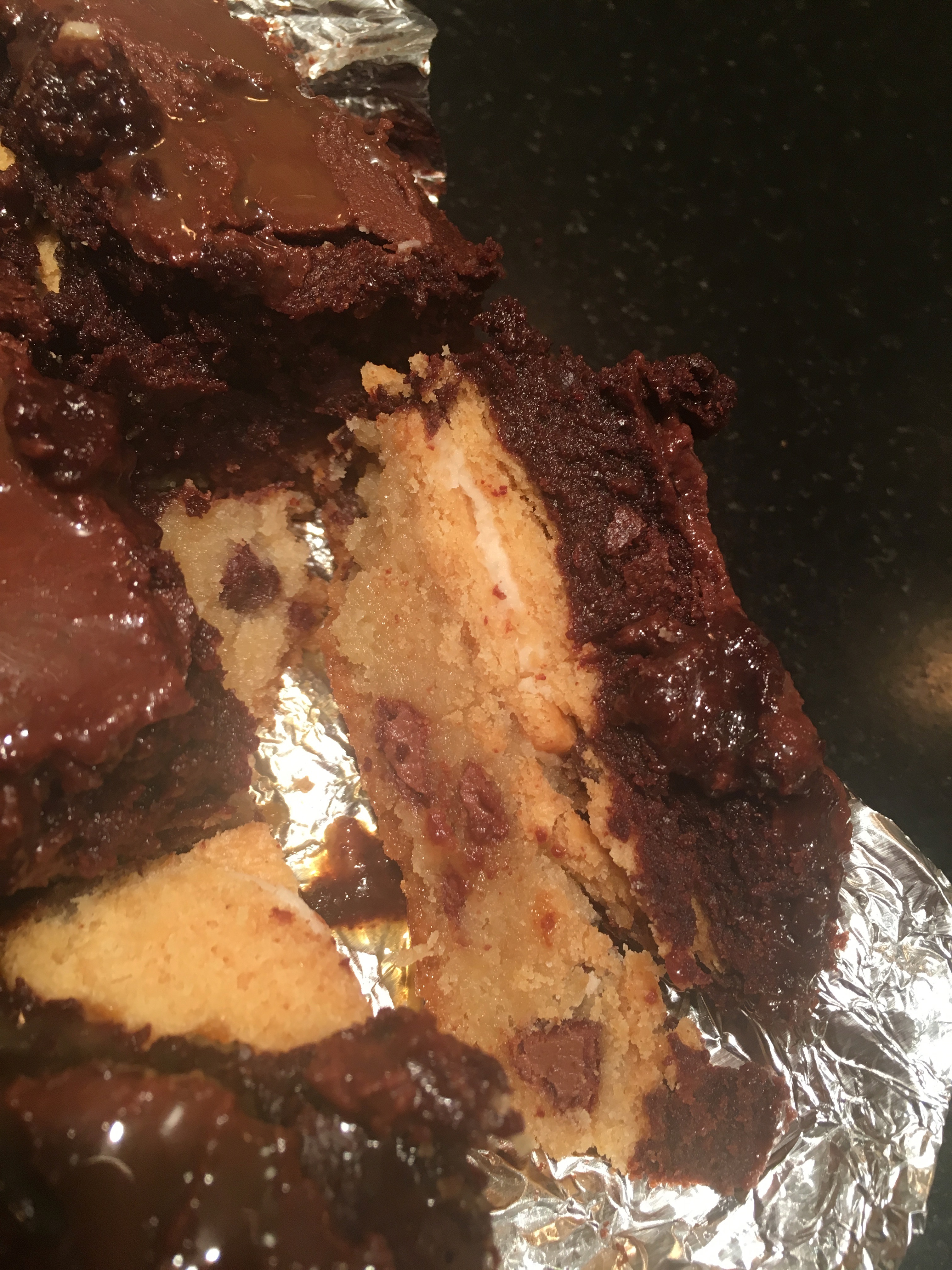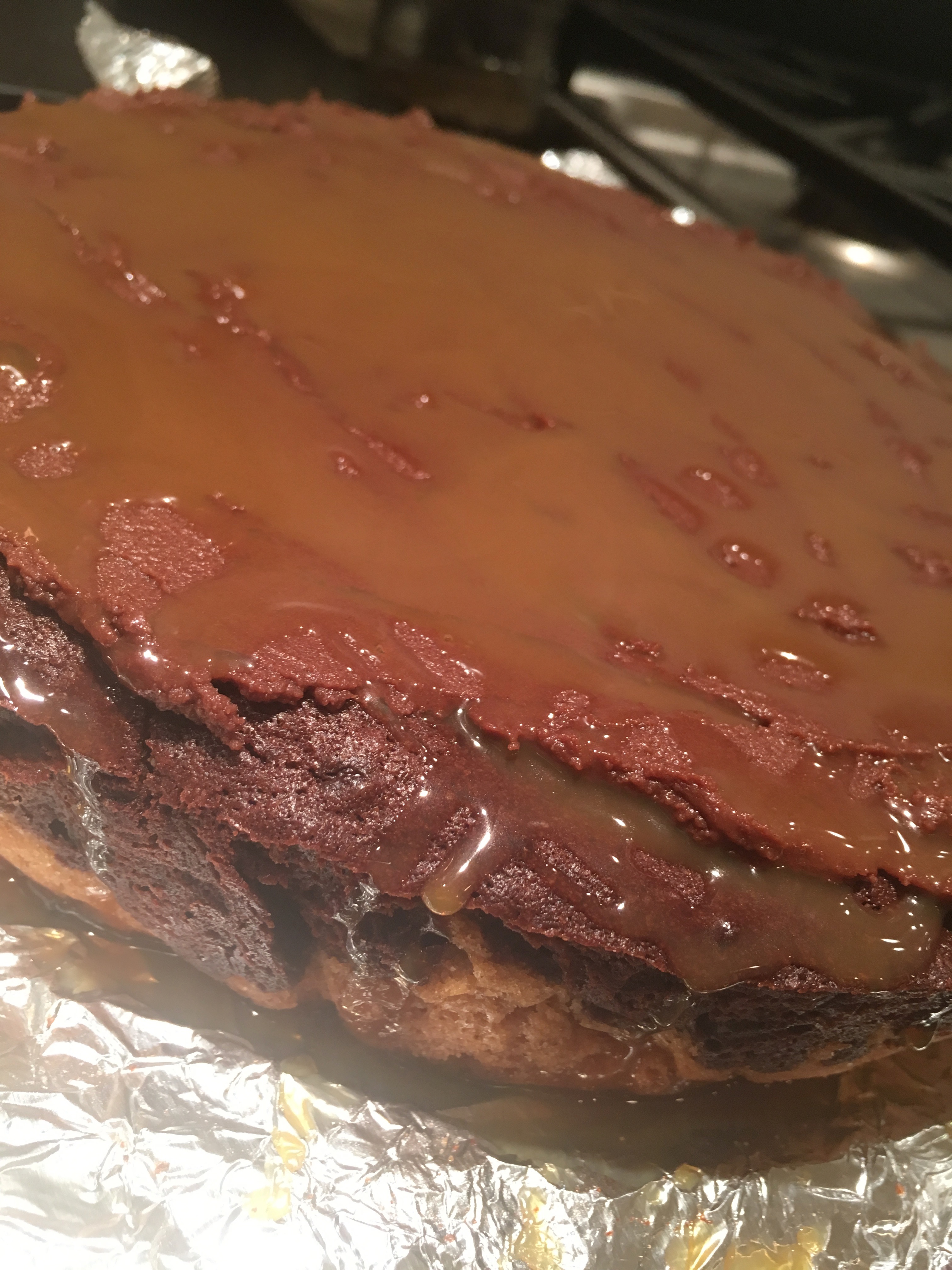 Ingredients
Cookie Dough
1/2 cup (1 stick) unsalted butter, at room temperature
1/2 cup light brown sugar
1/2 cup white granulated sugar
1 large egg
1 teaspoon vanilla extract
1 and 1/2 cups all-purpose flour
1/4 teaspoon salt
1/2 teaspoon baking powder
1/2 cup milk chocolate chips
Brownie Batter
10 Tablespoons (1 and 1/4 stick) unsalted butter, melted
1 cup white granulated sugar
2 large eggs
3/4 cup cocoa powder, unsweetened
1 teaspoon vanilla extract
1/2 cup all-purpose flour
1/4 teaspoon salt
Chocolate Ganache
1/2 cup chocolate chips
1 Tablespoon shortening
1 Tablespoon heavy cream
Other Ingredients
16 golden oreos
caramel sauce
Directions
Preheat oven to 350°F and line an 8x8 baking dish with aluminum foil. Lightly grease with shortening. Set aside.
Prepare the cookie dough:

In a large mixing bowl, cream the butter, light brown sugar, and white granulated sugar.
Add in the egg and vanilla extract and mix.
Slowly add in the all-purpose flour 1/2 cup at a time and mix thoroughly.
Add in the salt and baking powder.
Fold in the chocolate chips.

Spread the cookie dough layer on the baking dish and spread all over. Make sure the layer is even.
Add the oreos on top of the cookie dough layer.
Prepare the brownie batter:

In a large mixing bowl, combine the melted butter, sugar, eggs, and cocoa powder. Mix together.
Add in the vanilla extract, flour, and salt.

Spread the brownie layer on top of the oreo layer and make sure it is even.
Bake for 35-40 minutes. Insert a toothpick in the middle and if it comes out clean it is done.
Allow the brownies to cool completely.
Prepare the chocolate ganache:

In a medium bowl, melt the chocolate chips and shortening in the microwave for 15 seconds at a time until the chocolate chips are melted.
Allow the mixture to cool.
Stir in the heavy cream.

Spread chocolate ganache on top of the cooled brownie bars.
Drizzle caramel sauce on top.
Slice into 12 bars and enjoy!
Nutrition
Total calories: 8,008
Calories per bar: 572